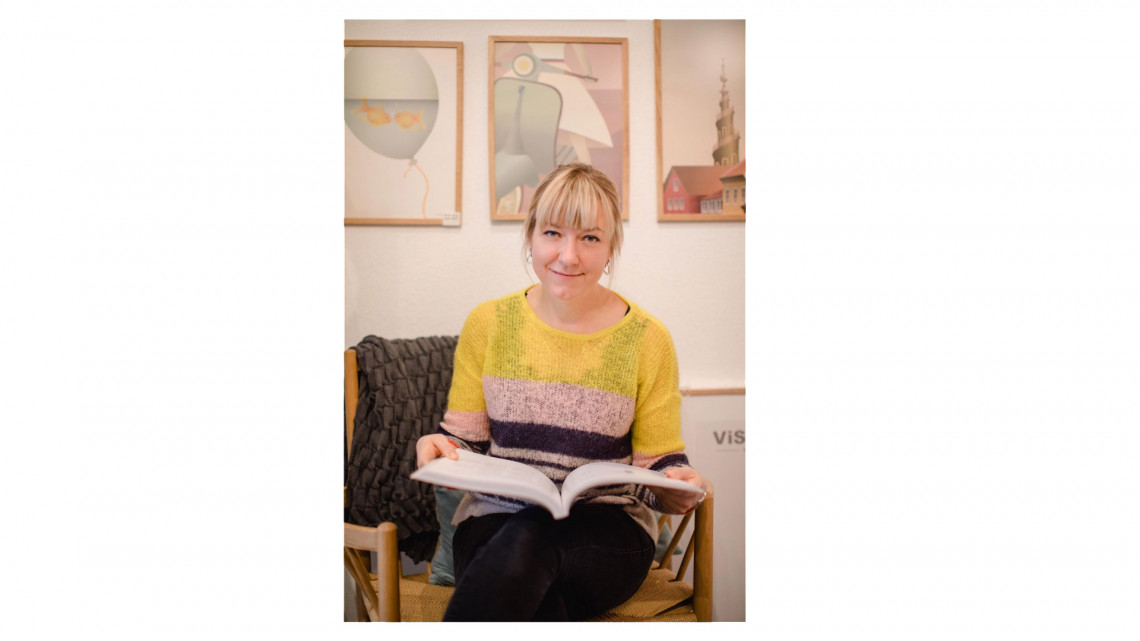 COPENHAGEN – AN INSIDER'S VIEW
Fascinated with Julie's inspiring take on Nordic Design and Living, The Trip Boutique was eager to learn more and asked the native Copenhagener – and founder of House of Gefion – for her insider local take on Danish life and culture. Below, she shares childhood memories, explains jumping down chairs, and reveals the best spots that Denmark's charming capital has to offer.
What was it like to grow up in Copenhagen? Did any special impressions or memories stay with you?
When I was a little child, we lived outside of Copenhagen up North in a seaside district called Hellerup. I often went to the ocean to soak in the sun after long and dreary winters. I generally love Summer in Denmark because the temperatures are perfect: warm but never hot. I'd say that many of my early childhood memories are filled with a soft ocean breeze and maritime impressions. That changed a little when I got older and we moved to Copenhagen's Østerbro neighborhood. From that time, I especially remember the Christmas season and the entire city being flooded with magical lights.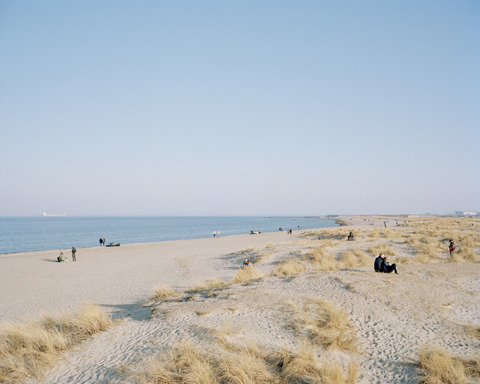 Photo by Peter Holliday, source: Copenhagen Media Centre
Are there any Danish traditions that have influenced you and that you still practice today?
For my daughter's birthday, I always make a Kagemand (cake lady): I bake a big chocolate cake, cut it in a way that it resembles a girl, and put different gummy sweets on top. Apart from that, I always celebrate Christmas in Copenhagen because it's a huge deal in Denmark: we traditionally eat duck and pork and the whole family gets together. On New Year's Eve, everybody watches the Queen's speech at 6 pm and just before midnight, we get up on a chair and jump into the New Year for good fortune.
Do you have a Danish food you couldn't live without?
We Danes are generally huge foodies, we love good food and sharing meals. But I'd say for me it's my mum's Frikadeller (Danish meatballs), whenever I visit Copenhagen I ask her to make them for me. The fresh seafood is also delicious, I remember how one time as a child, my family and I were sitting in the harbor, peeling and eating shrimps we bought from a place nearby. Additionally, I can recommend restaurant Orangeriet which is famous for its freshly caught seafood platters and open sandwiches.
It's rather difficult to translate the Danish hygge into English, what does this fascinating concept mean to you?
In general, I think the concept of hygge came about because the Danish weather is dark, grey, and rainy most of the year. Danish people spend a lot of time inside the house and so it's important to have a cozy home. Another part of hygge is inviting people over to your house and spending time together. I'd say that hygge is about a feeling of warmth, togetherness, and doing what makes your soul feel happy.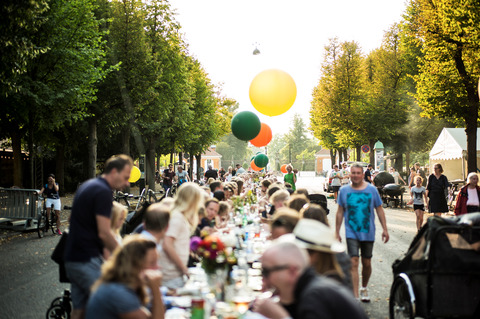 Photo by Rasmus Flindt Pederson, source: 

Copenhagen

 

Media Centre





Photo by Maria Sattrup, source: 

Copenhagen

 

Media Centre
What are your go-to spots in Copenhagen?
The meatpacking district is a very cool place to get a drink and just hang out, but I often end-up in Nørrebro, Copenhagen's city center, which is filled with hip bars and trendy restaurants. The Barking Dog and Gilt, for example, are great bars for a night out on the town. I also love going to one of Copenhagen's countless bakeries like Lagkagehuset and Emmerys to indulge in some pastry or flødeboller (a small chocolate-covered cream cake). If I'm in the mood for something savory, I go to Torvehallerne - a market-like venue - and order a traditional open sandwich or Danish delicacy.
What would you say is the best time to visit Copenhagen?
Probably Summer, but Spring is also quite nice because the weather is getting better and of course, Christmastime with all the Danish festivities. Design-lovers might also want to visit Copenhagen in May and check-out the 3daysofdesign - an open-door design exhibition dedicated to furniture and interior design.
Photo by Astrid Maria Rasmussen, source: Copenhagen Media Centre
Do you have any tips, tricks, or must-dos for travelers visiting Copenhagen?
An absolute must-do is biking. Everybody bikes in Copenhagen and the city offers some beautiful bike routes. I can also highly recommend taking the bike up the shore to Hellerup and stopping for some baked goods or ice cream on the way. Another cool thing to do is taking a boat tour through the canals to see all the sights and Copenhagen's beautiful architecture. Copenhageners are quite fond of boats themselves; some even have their weddings on them!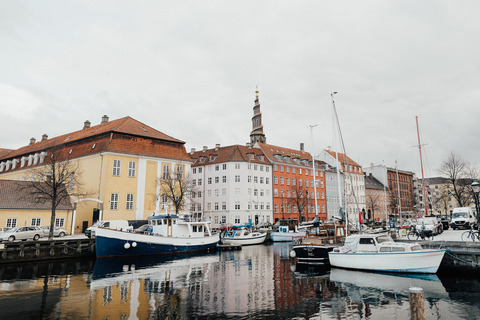 Photo by Malin Poppy Dary Mörner, source: Copenhagen Media Centre


Intrigued by Julie's recommendations and ready to explore the best Copenhagen has to offer? Sign up with The Trip Boutique and receive a personalized travel itinerary for your next trip to Copenhagen!
Request free itinerary to copenhagen