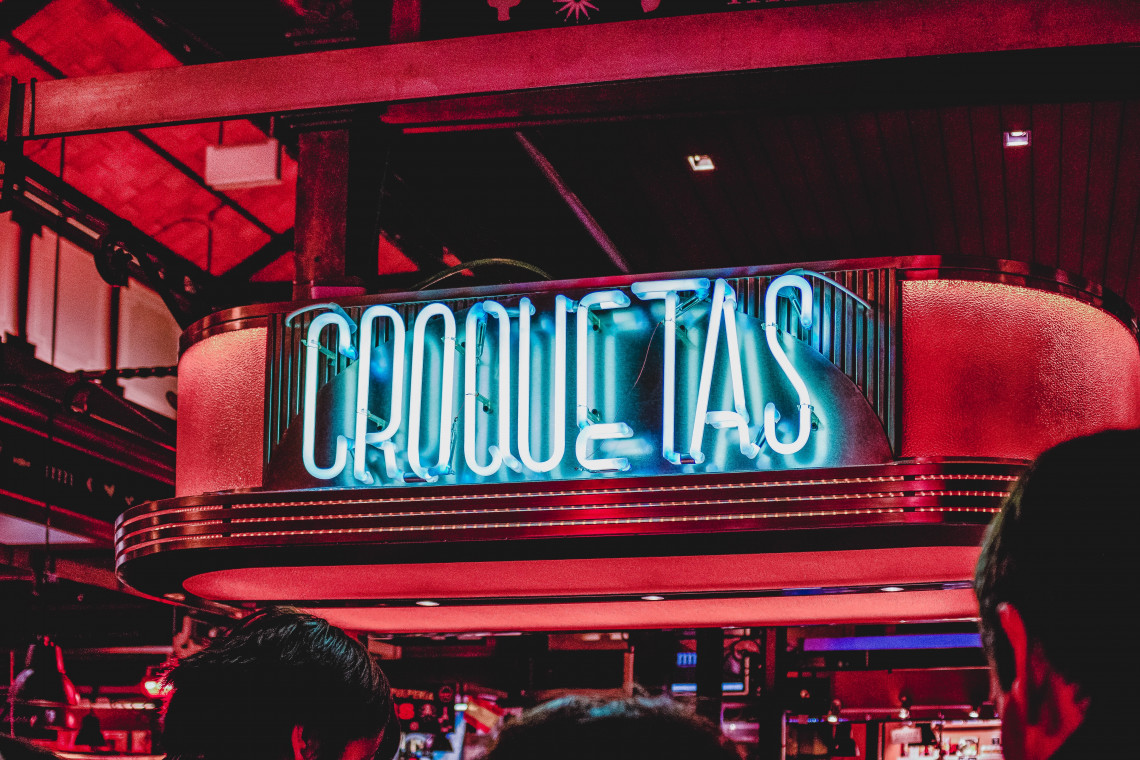 UNMISSABLE MADRID: 11 MUST-SEES FOR FIRST-TIMERS
With stunning city views and unique landmarks, it's easy to fall for our latest destination: Madrid. Spain's Capital is a vibrant hub of food, culture, history, and the arts. With world-class museums, beautiful plazas, stunning architecture, an eclectic culinary scene, and a one-of-a-kind nightlife, there is no shortage of things to do in Madrid, whether it's your first or fiftieth visit. For those first-timers who need to know the must-see spots on a weekend visit, or just want to take in the major attractions this city has to offer, here is our handpicked list of 11 unmissable things to see and do in Madrid.

Plazas and Parks
Plaza Cibeles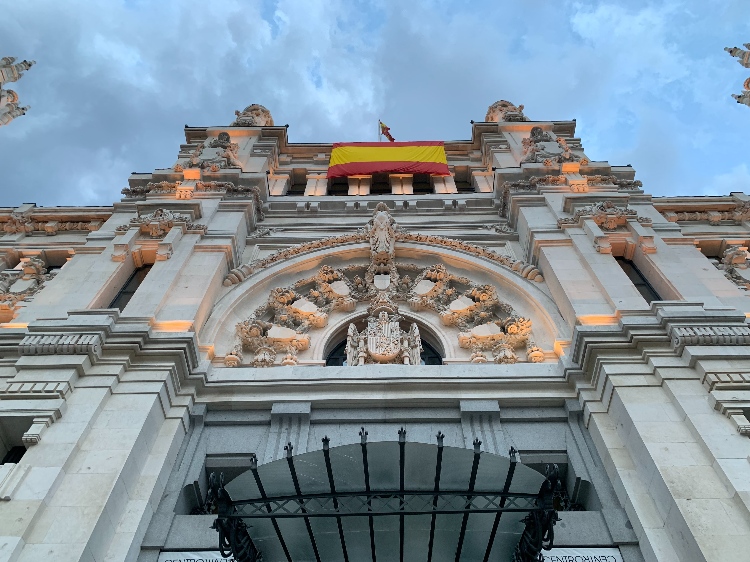 Cybele Palace / Photo by Giuseppe Buccola
In a city overflowing with plazas and squares, the Plaza de Cibeles is truly unmissable. The neo-classical marble statues and fountains provide a foreground to the magisterial Cybele Palace and have become an instantly recognizable symbol of Madrid. A testament to the capital's opulent history and grand architecture, the plaza sits at the head of the stunningly beautiful tree-lined Paseo del Prado, which provides a junction connecting this plaza to the stately grandeur of the Calle de Alcalá. Pedestrians beware since the fountain at the heart of the plaza performs double duty as a rather grand vehicular roundabout too, and access on foot is strictly limited to the sidewalks of the various avenues that meet here. Nevertheless, this stately square at the heart of Madrid is an easy pick for worthy sights to see in the city.
Plaza Mayor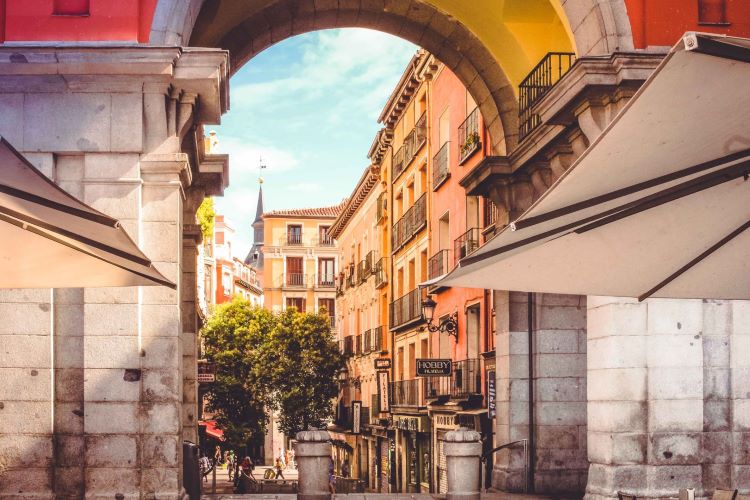 Plaza mayor / Photo by Victor Garcia
Another of the most recognizable, and much more pedestrian-friendly, plazas is of course the Plaza Mayor. This regal plaza, formerly the city center and the sight of public executions and bull-fighting under the rule of King Philip III - is now lined with culinary offerings from delightful little cafés to hearty restaurants. Thankfully, its violent past is only commemorated by a bronze statue of the aforementioned king. While it may not be the best option for dining out in Madrid, two good choices here are the renowned Sobrino de Botín (more on that later) and trendy el b_US. For more local culinary offerings and authentic al fresco experiences, the nearby Plaza Santa Ana deserves an honorable mention, with its many delightful bars and cafés. A favorite restaurant of ours there is the exquisite Ana la Santa, run by restauranteur Tomás Tarruella for the ME Madrid Reina Victoria hotel. Nevertheless, a day spent here in the Los Austrias quarter can be enjoyed best by wandering from one monument to the next, taking in the splendor and rich history of the city's golden age in the 16th century.
Parque del Buen Retiro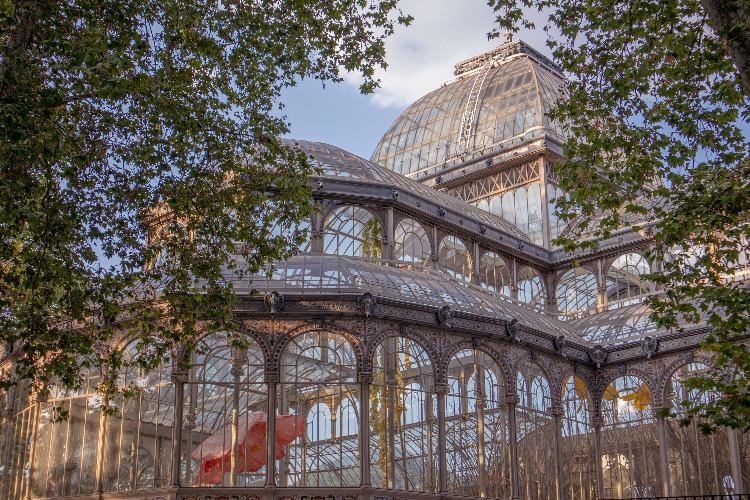 Crystal Palace / Photo by Eduardo Rodriguez
Puerta de Alcalá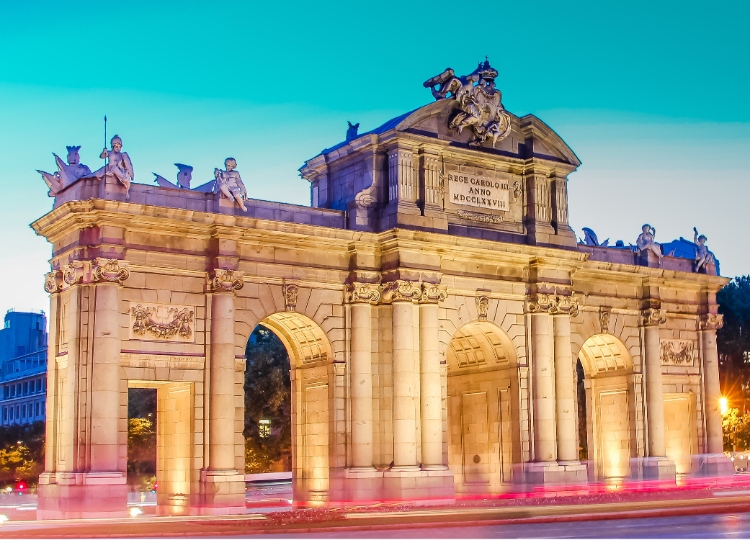 Puerta de Alcalá / Photo by Tania Fernandez
At the corner of the Buen Retiro Park lies the famous Puerta de Alcalá, Madrid's grand neoclassical gateway that was once part of the city's medieval walls and provided a thoroughfare to the town of Alcalá before Madrid expanded to envelop it. Still bearing the marks of cannon fire it sustained in the civil war, the gate has remained remarkably intact. It has provided the backdrop for many cultural and entertainment events throughout Madrid's recent history as an icon for the city, and is certainly a must-see on any visit, easily combined with a stroll through El Retiro.
Historic Buildings and Museums
Palacio Real de Madrid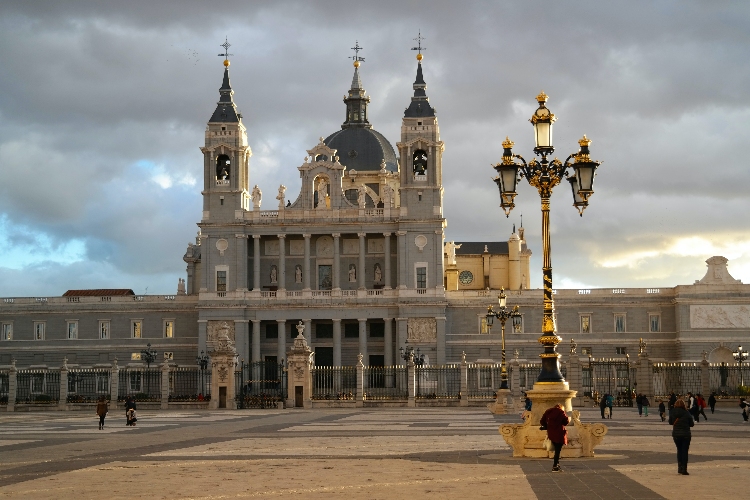 Palacio Real de Madrid / Photo by Jens Peter Olesen
Europe's largest functioning palace, the Palacio Real de Madrid is the Spanish royal family's official residence, although they spend most of their time living outside the city at the Palacio de la Zarzuela. This royal palace is quite vast but only a limited number of rooms are open for public tours at one time – however the rooms that are made accessible are rotated regularly so that patrons will need multiple visits to see as much as possible. From the Crown Room to the armory, to the displayed masterpieces by the likes of Goya, Caravaggio, Velázquez and many more, the opulent Royal Palace is undoubtedly another of Madrid's must-sees for all, especially those interested in the capital's royal history.
Museo del Prado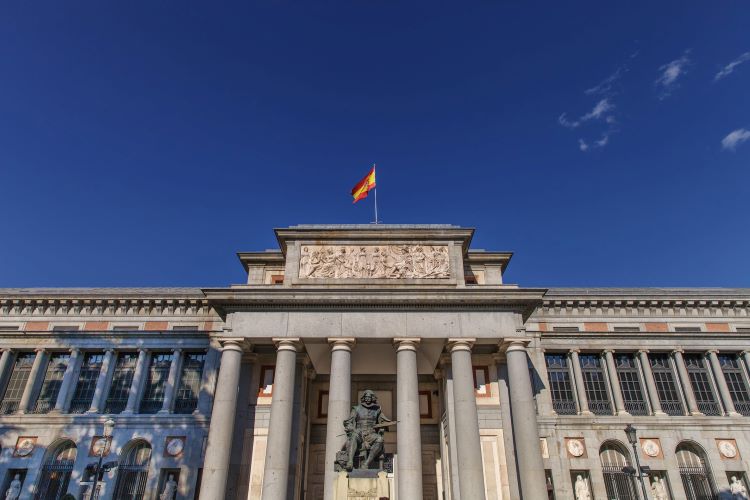 Museu del Prado / Photo by Rafael Pérez de Muñoz
The Museo del Prado is regarded as one of the world's finest and foremost classical art museums and without doubt a central pillar of Madrid's cultural presence, internationally recognizable simply by the name "Prado". As such, it is an unmissable attraction and must-see for any visitor to the Spanish capital interested in the arts, being home to dozens of renowned works by the Old Masters, from El Greco to Bosch, Rubens to Spain's own Velázquez, and of course Goya to name but a few. The museum's collection was founded on the Spanish Royal Collection and now contains over seven thousand paintings, with several thousand on loan to other museums and galleries around the world at any given time.
Museo Reina Sofia
The modern counterpart to the Prado's classical sensibility is the Museo Reina Sofia. Equally iconic and even more popular – it welcomed over 4.4 million visitors in 2019, making it one of the most-visited art museums in the world! – this stunning museum should be on everyone's list of what to do on a Madrid visit. Not only is it the home of Picasso's magnum opus Guernica, but it is itself a piece of architectural modern art with its striking red and black lines and industrial feel. Right from the entrance courtyard where an abstract statue of a Roy Lichtenstein piece squarely draws the attention, this is a museum of eye-catching and resonating works from both Spain's and the world's finest 20th-century artists, hosting world-class international exhibitions in addition to its permanent collection of works by Picasso, Dalí, Miró, and beyond.⁠
Food and Shopping
Gran Vía
For those who want to feel the pulse of the city, the jugular is undoubtedly Madrid's Gran Vía – a suitably grand shopping boulevard in the heart of the capital city, known as the "Spanish Broadway". This is the lifeline into the thriving center of Madrid, with its countless bars, restaurants, hotels, shops, discos and theaters, earning its nickname with a tradition of musical theater and other music-oriented cultural events. Several of the hotels along this boulevard provide rooftop bars from which to soak up the downtown atmosphere and watch the sun descend as the neon flickers to life. A particular highlight is the Ondas café-bar and lounge at the

Hyatt Centric

, serving a variety of vermouths and coffees in a vintage radio station–themed interior honoring the musical history of its home street.

Gran Via / Photo by Mario Gutierrez
Sobrino de Botín
Founded in 1725 by Cándido Remis, nephew of French chef Jean Botín, this delightfully yesteryear restaurant just off Plaza Mayor is recognized by the Guinness Book of Records as the world's oldest restaurant, and its history speaks volumes. Appearing in a variety of literary works by writers such as Ernest Hemingway, Graham Greene, Benito Galdós, and many more, the Sobrino de Botín is a historic local institution that is as much a part of Madrid's fabric as the literary and artistic pieces in which it is referenced. The restaurant occupies all four floors of the building in which it's housed and preserves its original old-world atmosphere so much so that the house's wood-burning oven, which still roasts suckling pig and lamb in classic Castilian style, is the very same as that of 1725. Currently run by the fourth generation of the González family, successors to the Botíns themselves, this is yet another unmissable spot for sheer atmosphere and authentically traditional Castilian cuisine.
Bodega de la Ardosa
It's best to have some Spanish language skills set aside for the Bodega de la Ardosa. Situated in the heart of the vibrant Malasaña district, this institution is an authentic 1892 time-capsule thanks to its walls lined with historic memorabilia, old-world drinks menus, and enough bottles to mark the passing years like the rings of a tree. A local favorite, despite its cramped interior at peak times, this is a traditional bodega experience like no other. Its warmly inviting art-deco neon sign is the cherry on top making this hidden gem hard to pass up – particularly for visitors interested in some authentic and yet offbeat evening activities.
Nightlife
Cha Cha The Club
Speaking of which, how could we neglect Madrid's legendary nightlife? Our pick for an essential evening experience is attending the cutting-edge Cha Chá The Club party. Taking place on Friday nights at Sala Alcalá 20, this is the perfect way to glam up and get down with the high-profile clientele of Madrid's nightclub and entertainment scene after an energizing day of taking in the area's cultural and culinary offerings. Originally a decadent private affair, the regular party is now open to the general public and visitors from all around are now able to enjoy a rapturous club experience, brushing shoulders with celebrities, designers, journalists, and all those who come out of the woodwork to partake in the pinnacle of Madrid's social nightlife. With no specific dress code, it's dress to be seen – and this is the scene to be in – best to book in advance to avoid any last-minute mishaps on a potentially unforgettable night out.
This is just a taste of the countless opportunities afforded by Spain's vibrant and eclectic capital city. Whether it's by wandering through its many beautiful old-world streets and plazas or soaking up the art and culture of its world-class museums – or simply indulging in the best of Spanish cuisine and party life – there are countless ways to experience the best of Madrid: a multifaceted city that offers something for everyone.

We at The Trip Boutique hope that our list of Madrid's unmissable sights has inspired you to experience this vibrant city for yourself and will help you make the most of your stay!
For dozens more personalized suggestions to help you plan your next Madrid experience, create a profile below and take our quiz to get your tailor-made itinerary with only our local experts' best recommendations curated for your individual taste, style, and budget!