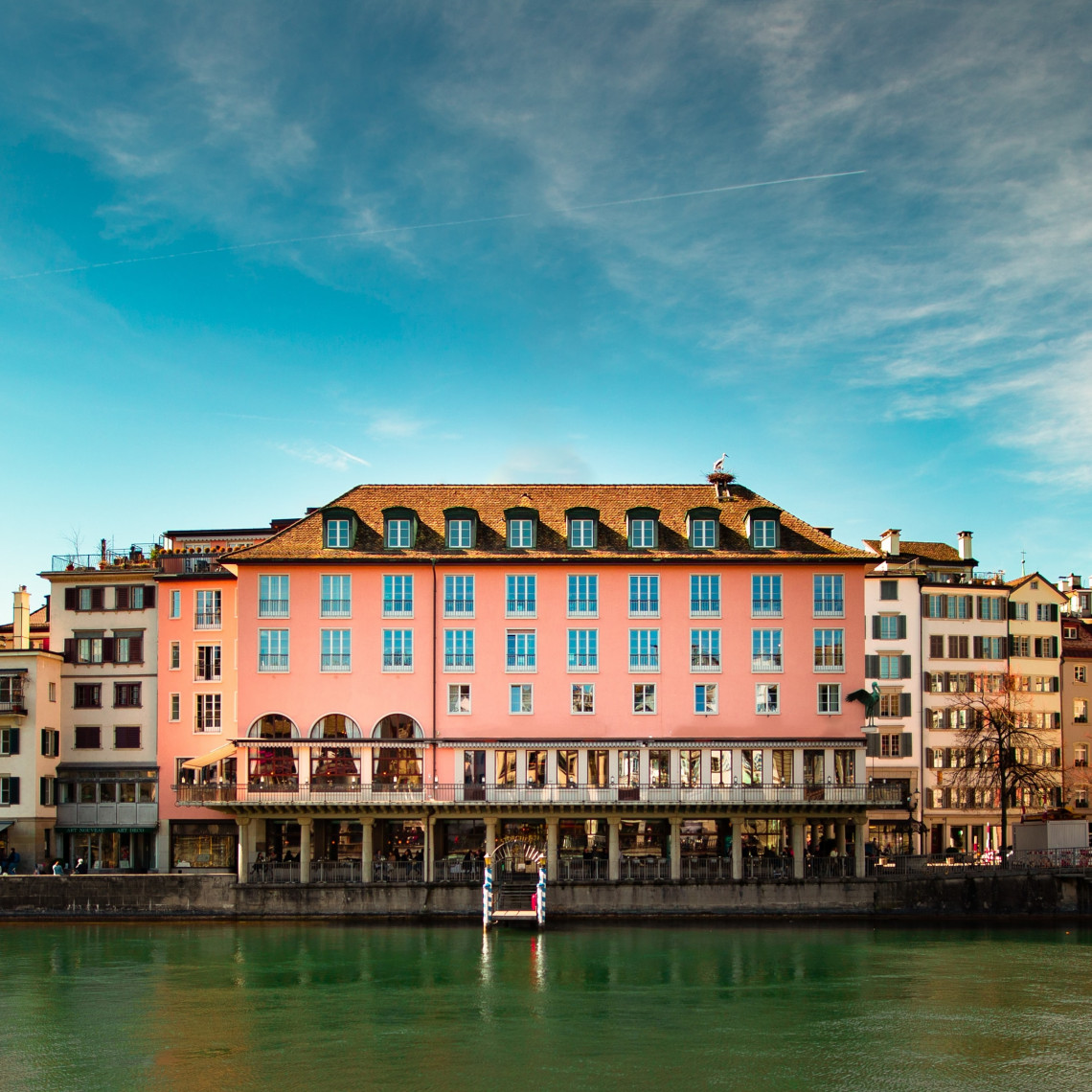 TOP 10 THINGS TO DO IN ZURICH FOR YOUR NEXT TRIP
As Helena in A Midsummer Night's Dream declared: "though she be little, she is fierce"! Sure, Shakespeare didn't spend a second thinking about Zurich when he wrote his comedy and we at The Trip Boutique might be a teeny bit biased when talking about our hometown, but tiny Zurich truly is an underrated treasure chest full of cosmopolitan bars, world-class restaurants, and unfiltered Swissness that far exceeds those Heidi, cheese, chocolate expectations (although we do have a soft spot for a good Fondue or savory Raclette).

Born and raised in Switzerland's financial capital, we'd like to introduce the world to the magic that is Zurich: we crafted a Zurich travel guide, including our go-to places and favorite local joints, for first-timers to experience the city from a natives' perspective and hopefully, fall head over heels for it. Here's our top 10 list of things to do in Zurich, undoubtedly the best city in the world – see not biased at all! ;)
1. Hit the Gravel and Discover the Alleys with Your Own Two Feet
Shoes "are made for walking" so get those dusty sneakers out of your closet or suitcase and create your own Zurich walking tour. This manageable city is best explored by foot, and you really can't go wrong or get lost because everything is nestled close together and you can always take a tram back to your starting point. Walking also allows you to observe the city's inner life in your own time and you'll haphazardly stumble upon the best things to see in Zurich, which will make each find seem like a marvelous discovery.
We suggest you start your tour off at the Sechseläutenplatz, take a few minutes to be amazed by the Opera house, and then head on to the entrance of the Dörfli (a diminutive for small village) where Zurich's gorgeous historic buildings, churches, and towers reside. You'll also find countless quaint and quirky shops, cafés, and restaurants scattered through the cobbled alleyways. If you get tired, cross the Limmat with the Rathaus or Rudolf Brun bridge and hideout at Lindenhof, where ancient linden trees and stunning views over the old town await.
Architecture pro tip: If you hope to take some slick, Instagram worthy shots of Zurich, be sure to include the law library of the University of Zurich, the Prime Tower, the Freitag Tower, and the old yet delightfully multicultural townhouses at Josefstrasse in the loop. West Zurich – the city's former industrial district – also offers cool factory-like photo ops!
                                              The Prime Tower 

                                                                                                                  

The Freitag Tower
2. Go to Higher Grounds and Admire the City from Above
Now it's time to change vantage points and see those Zurich attractions from a bird's perspective. Zurich's not exactly surrounded by mountains but there are plenty of hills for you to scale as you learn their charmingly weird names like Pfannenstiel (panhandle) and Käferberg (beetle mountain). For some nature-infused views, ascend the Zürichberg with the vintage Dolderbahn (a 1.3 km rack railway) to take in the fairytale castle of the Dolder Grand and its surrounding forest, or walk up the Käferberg to get to the Waid viewpoint.
For more urban lookouts we suggest you take a short elevator ride up the Prime Tower and enjoy a cocktail amongst the Clouds. Similarly, Jules Verne has those fancy skyline views but with an oh-so-romantic candlelight vibe. If you refuse to accept the sky as the limit, there's also an astronomy observatory called Urania above the restaurant!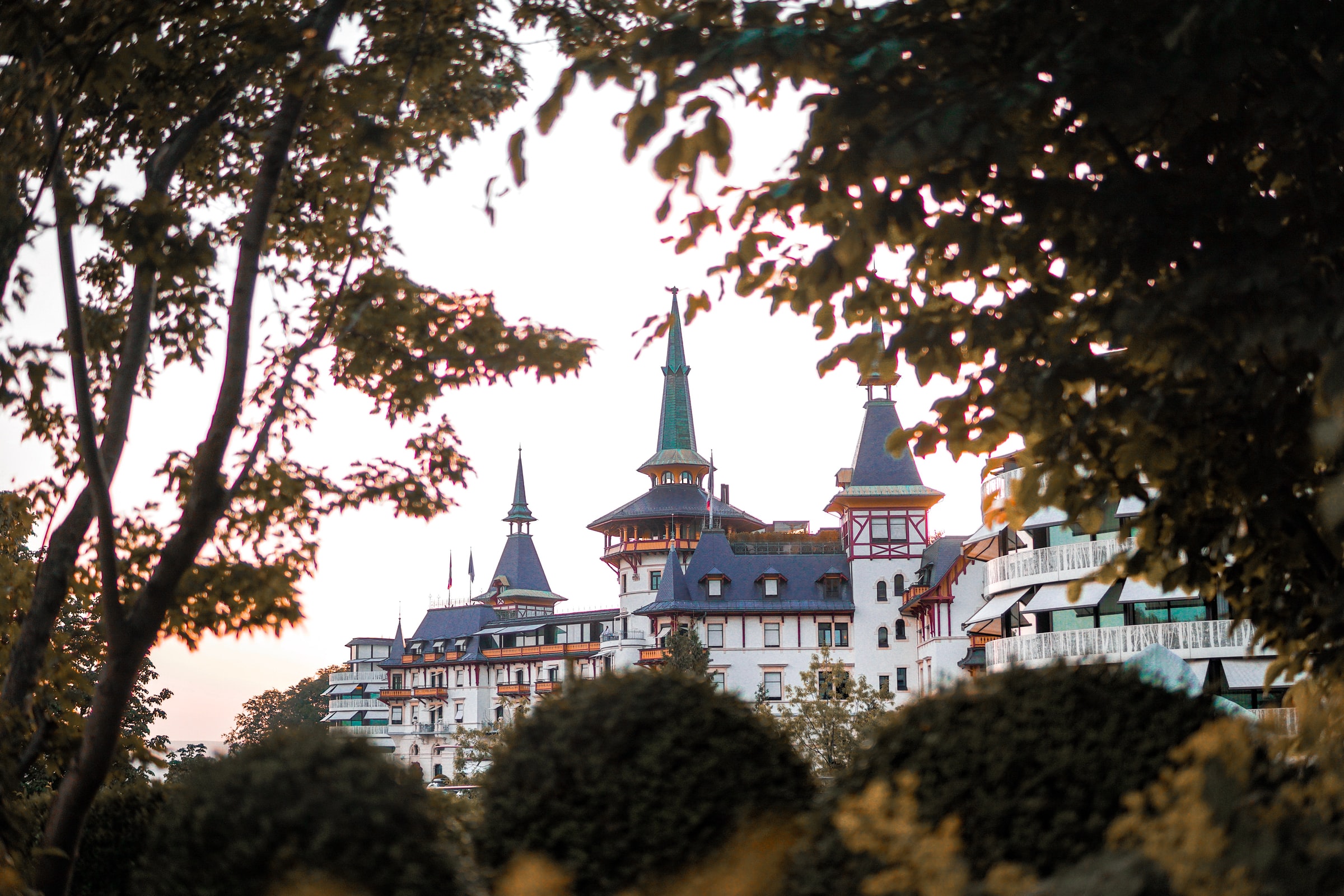 The fairytale towers of the Dolder Grand
3. Get Cultured at Zurich's Eclectic Museums
We Zürcher pride ourselves on having top-notch museums and exploring their diversified collections is among the best things to do in Zurich. The Kunsthaus is a small but sophisticated art museum that exhibits the likes of Warhol, Rembrandt, van Gogh, Monet, and co. – be sure to check out Rodin's incredible Gates of Hell before entering the museum – as well as national and international contemporary artists. The Landesmuseum displays Switzerland's history and culture but also organizes changing exhibitions about current topics, and it's building is hands down one of the most beautiful architectural sites the city has to offer.
In case you're looking for a somewhat different museum experience, you can go topsy turvy at the newly opened WOW museum and test the boundaries of time and space. Visit this house of illusions and hang from the ceiling, gaze into infinity, and question the ability and trustworthiness of your own eyes.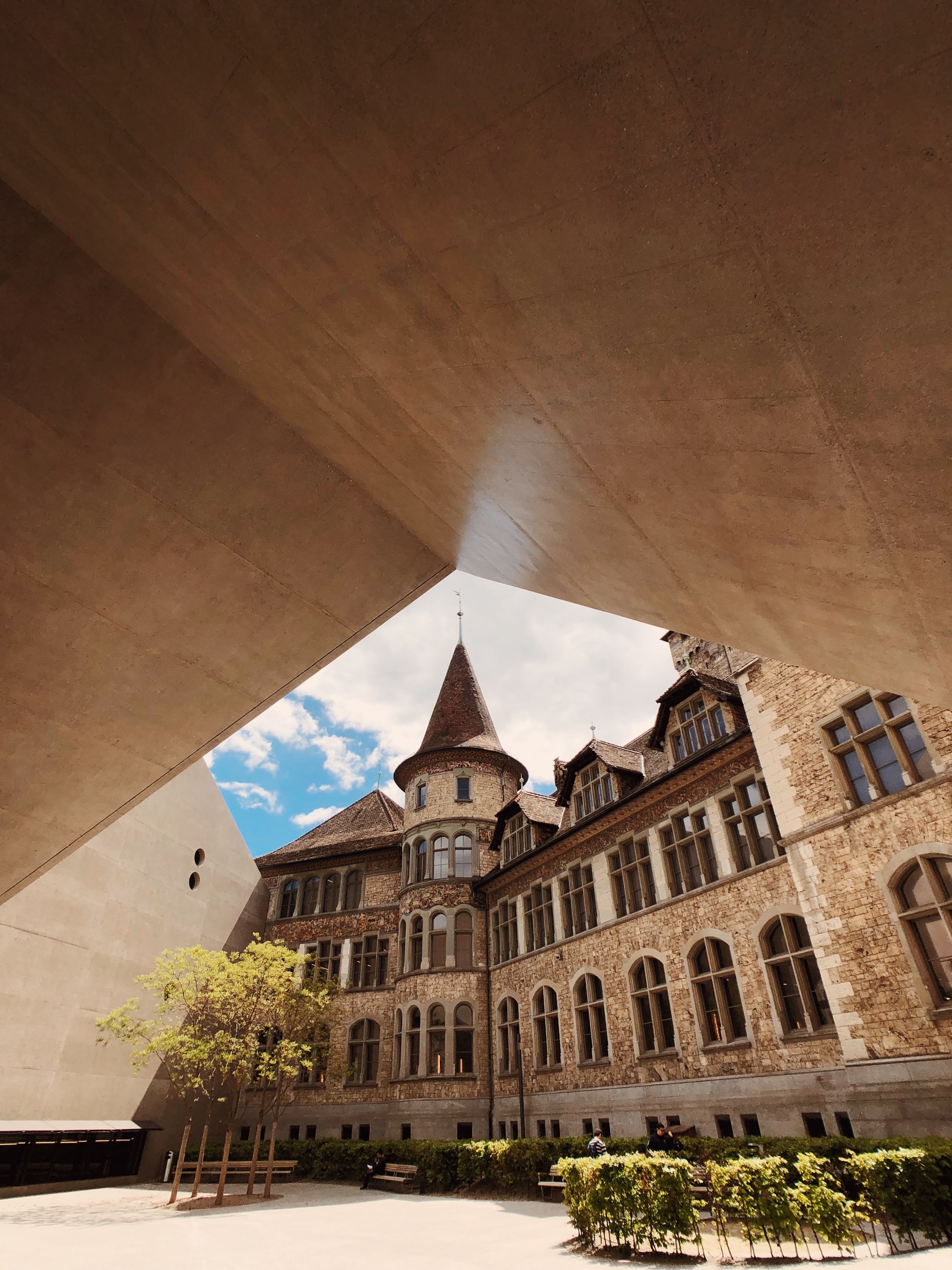 The courtyard of the Landesmuseum
4. Observe the Daily Bustle and Glimpse into Locals' Lives
Zurich's residents are a lively, diversified, and very busy bunch: the stream of people pulsating through the streets every day is what makes the city come alive. What better way to get to know this thriving metropole than by observing its brimming inner life. People watching is one of the free things to do in Zurich and something that hardly ever gets tiresome or boring.

With countless open spaces, squares, parks, and meeting points, Zurich has the ideal framework for urban melting pots. A stroll down the lake promenade, from the Bellevue to the Zürichhorn will put you right in the midst of activity and with street musicians, sun worshippers, and ice cream parlors lined up on the street, you won't know where to turn your head. The Sechsiläutenplatz, the Bahnhofstrasse, and the infamous Langstrasse are also great places to observe Zürcher going about their daily business or leisure time, and if the weather doesn't invite you to stay outside, you can always head to one of the restaurants or cafés at the Limmatquai and study both the people sitting inside and those walking by.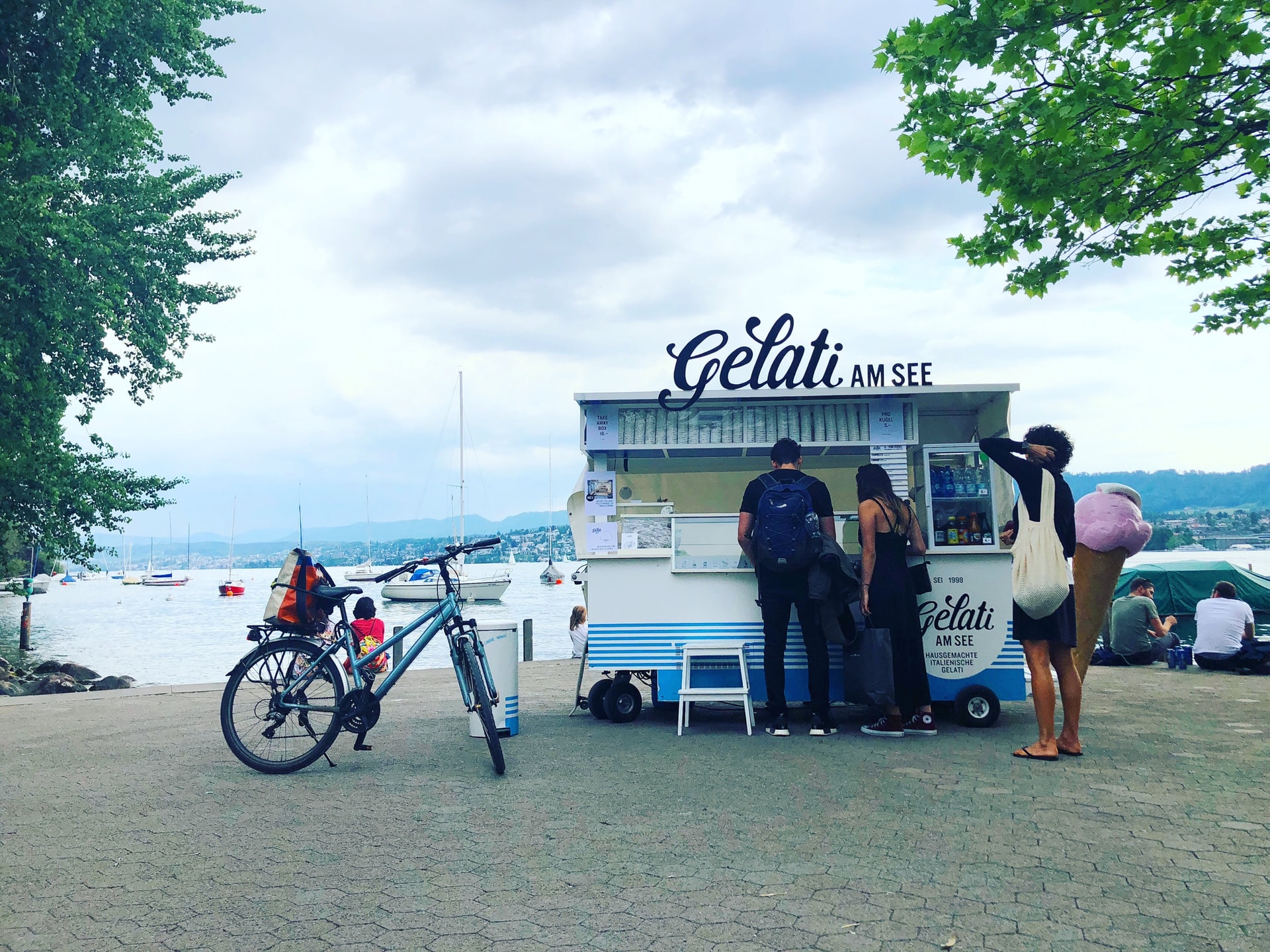 The best ice cream stand at the lake promenade offering unique ice cream flavors
5. Pamper It up with These Relaxing

Things to Do in Zuric
When the temperatures outside drop below zero and the prospect of going outside is anything but inviting, exploring the city in the teeth clattering cold will probably be the farthest thing on your mind, although seeing Zurich in its glistening white winter coat is something even we natives still marvel about. The best way to fight the cold and one of the things to do in Zurich in winter (or any time of year for that matter) is to treat yourself with a relaxing spa day. The Hammam Basar in Zurich's Seefeld is the place to go for a few hours of blissful oriental revitalization, and the former Hürlimann beer brewery turned thermal bath in Zurich's Kreis 2 is where you can float your sorrows away and enjoy one of the city's most stunning views at their rooftop pool.
If you're seeking a more luxurious wellness experience, visit the spa at the Dolder Grand. This hotel represents the finest things in life and is the perfect place to indulge in Swiss elegance, exquisite architecture, and immaculate service whilst giving your body and mind a well-deserved rest.
6. Recharge in Zurich's Livingroom Cafés
Massive plush armchairs, humble wooden tables, wildflowers smiling from vintage vases, and the smell of roasted coffee gently waving through the air – need we say more? If you're wondering about what to do in Zurich, especially after having seen its major attraction, visiting one (or multiple) of the city's cozy livingroom cafés is the answer. These adorable neighborhood joints are where you should take your much-needed sightseeing break and recharge your batteries with some liquid energy:
7. Sample Soul-Food at These Urban Swiss Eateries
A trip to Zurich wouldn't be complete without experiencing its booming international culinary scene and as dedicated foodies, one of our all-time favorite things to do in Zurich Switzerland is to satisfy our hunger. We're talking cheese dripping, crust cracking, flavor-bursting pieces of heaven, so better get those comfy clothes ready.
As its name already suggests, Frau Gerold's Garten (Mrs. Gerold's garden) is a lush green oasis that clashes wonderfully with the surrounding former industrial area and adjacent train tracks. In summer, the garden is flooded with locals eager to quench the heat with an after-work drink and delicious barbecue. In winter, everyone huddles up in the intimate chalet and indulges in unique fondue creations.
For a quick burger fix, we suggest you visit Heidi, Tell & Co.. to try the Swiss, locally sourced version of the world's favorite fast-food. If you're looking for a quintessentially Swiss treat, we highly recommend trying a Cervelat or Bratwurst at Sternen Grill, a famous Zurich take-away and absolute expert when it comes to crispy, savory sausages.
8. Sway-Away to Live Music
With your belly full you probably want to sit back and relax for a while. Why not head to one of the city's live music joints and listen to mellow beats and soulful sounds. There are plenty of Zurich things to do at dusk but enjoying live music is – in our humble opinion – the best way to gently lull the day into night. Moods, for example, mostly stages first-class Jazz musicians while Mehrspur and Dynamo dabble in world music and Kasheme is a mixture of a livingroom, record store, and event space that focuses on promoting the universal language of music, no matter what genre.
9. Escape to Imaginary Worlds on Stage or Screen
Other top things to do in Zurich after dinner include watching a dramatic opera or ballet, a captivating play, or intriguing film unfold before your eyes. Both Zurich's Opera house and Schauspielhaus are renowned for their exquisite productions and easily live up to the famous masters of dramatic art plus, they reside in very different yet impressive buildings that reinforce the classic and the modern character of each venue. If you're more of a big-screen kinda gal or guy, RiffRaffs a retro arthouse cinema that mainly plays thought-provoking indie films, allowing visitors to experience a movie culture that is different from all the big-budget, Hollywood productions.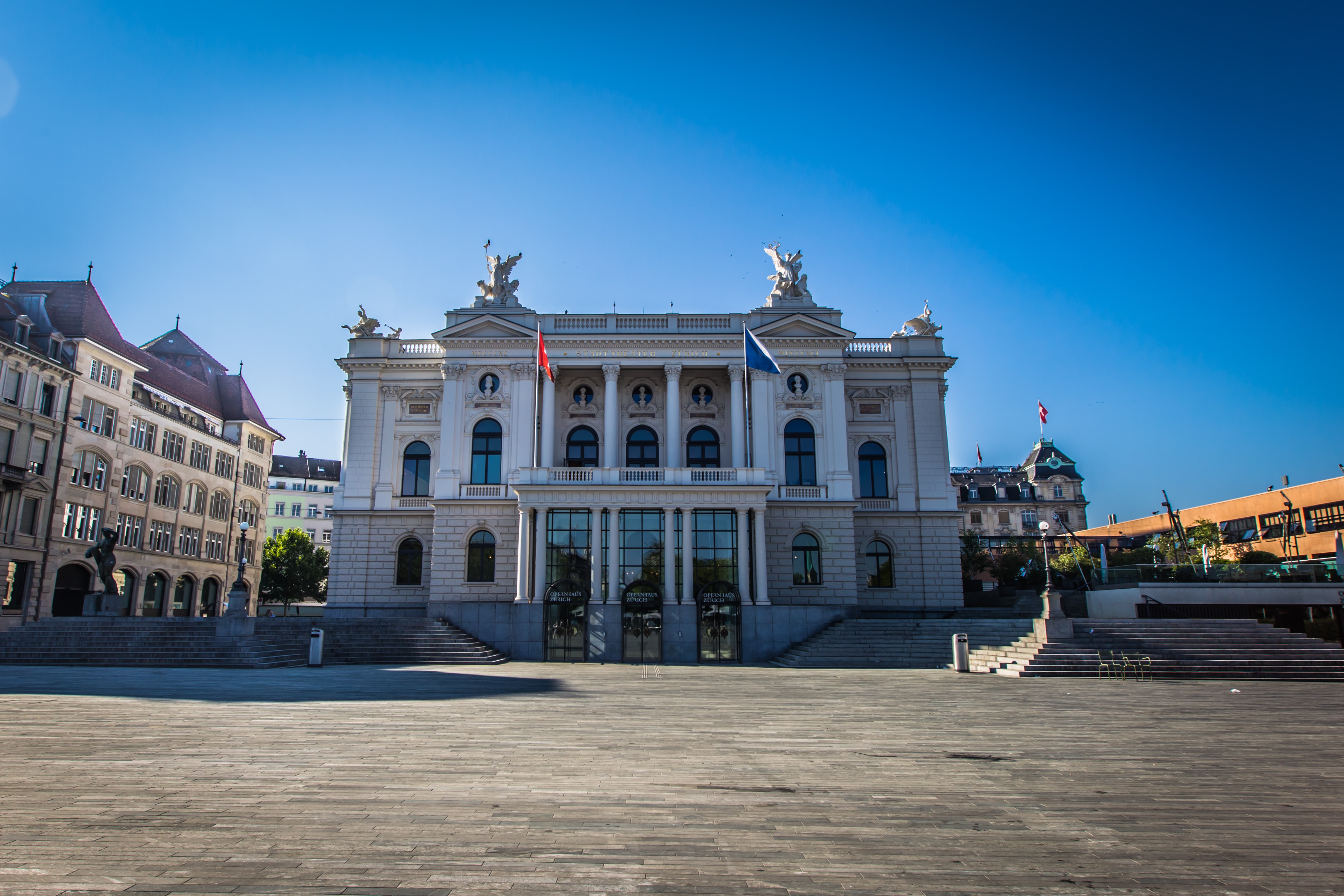 The beautiful Zurich Opera house
10. DIY Bar Crawl
Since Zurich is such a walkable city, there is no need to participate in an organized bar crawl because you can simply do it yourself, as long as you know where to find the city's most fruitful watering holes. Luckily we've got you covered and are ready to turn your bar-hopping into one of the unforgettable things to do in Zurich. Here is our list of bars that shouldn't be missed on a cocktail scavenger hunt through the city:
We at The Trip Boutique are keeping our fingers crossed that the list of things to do in Zurich will help you unravel the magic that is Zurich and lead you to its hidden gems and authentic spots.
If our recommendations, however, aren't quite your pair of shoes, then let us take your measurements by filling out our quiz and receive personalized recommendations, tailored to your taste, likes, and needs!
REQUEST FREE ITINERARY TO Zurich