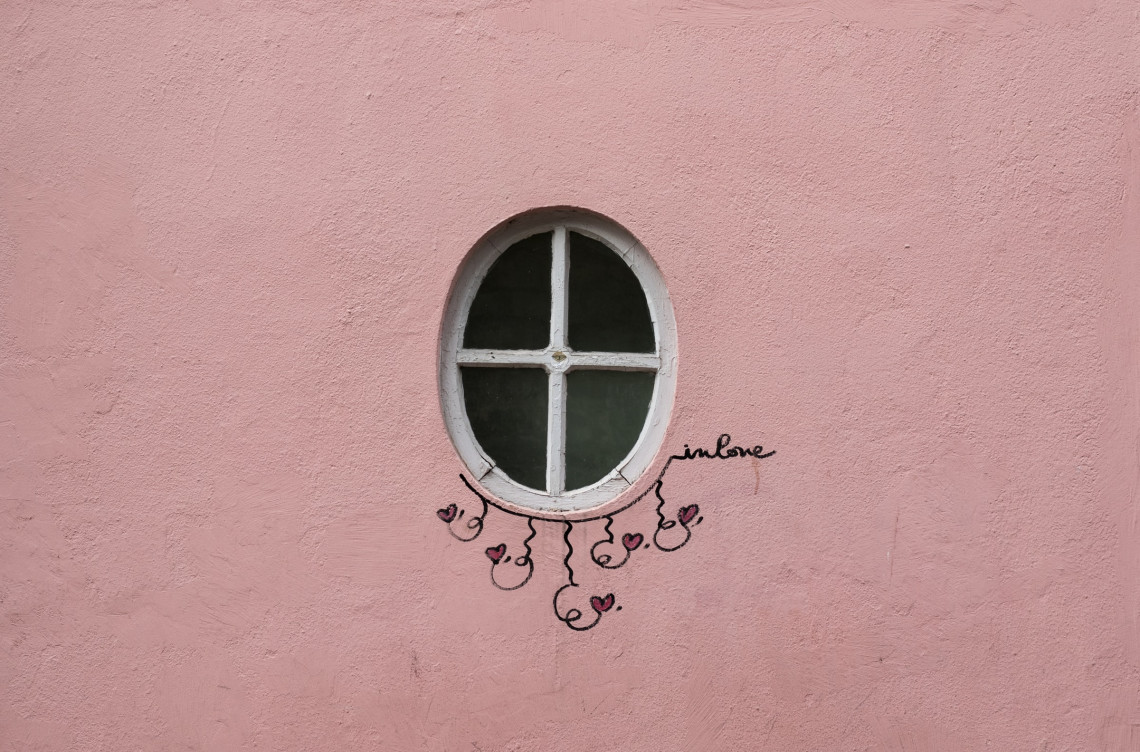 10 ROMANTIC THINGS TO DO IN PARIS FOR COUPLES
Paris exudes romance with every cobbled street, candlelit restaurant, and intimate cafés. No matter where you are in the city of love, there's just something about the Parisian charm that'll make the butterflies in your belly twirl. With such a wide selection of romantic things to do in Paris, finding the right one can rapidly turn into a decision overload.

To make sure that you and your loved one get the best out of your trip, we at The Trip Boutique have asked Paris's love birds for advice on how to live "La Vie en Rose". Below, you'll find our curated selection of the most romantic things to do in Paris.
1. Get Lost in the Secluded Backstreets of Montmartre
What better way to enjoy romantic Paris than with a stroll through the alleyways of Montmartre, the city's alluringly picturesque district. Sure, the Sacré-Coeur is packed with tourists but a few turns away from the Basilica of the Sacred Heart, you'll find an artsy atmosphere with deserted gravel, nostalgic architecture, and perfect kissing nooks. The village-like district is home to intimate restaurants, comfy cafés, the notorious Moulin Rouge, and the Wall of Love – a Mural by Frédéric Baron and Claire Kito where lovers learn to say the most famous three little words in 250 languages!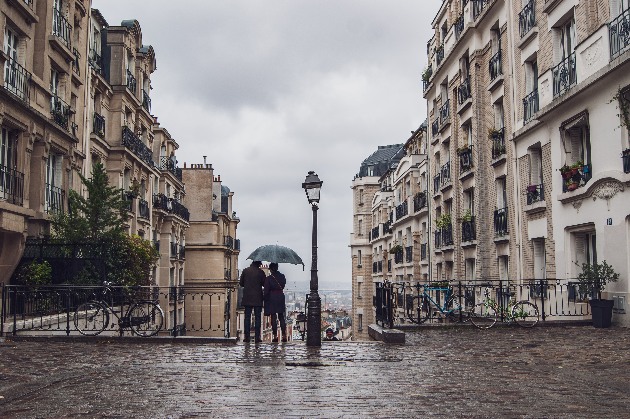 2. Munch the Afternoon Away with a Romantic French-Style Picnic
Picnicking is the perfect activity for a lazy day and one of the romantic things to do in Paris on a budget. Depending on what you'd like to spend, you can either go to a grocery store and create your picnic from scratch or head to a local market, like Marché Président Wilson, for organic wine, fresh produce, and gorgeous flower bouquets. To get the Parisian delicacies you've always been fantasizing about, head to Androuet for the creamiest French cheese, to Aux Saveurs d'Auvergne for paper-thin charcuterie and to Boulangerie Lecamus for the must-have baguette or other freshly baked bread varieties.

If you didn't have the space to pack a picnic blanket and basket in your luggage and you'd like to save yourself the trouble of finding the perfect ingredients, you can also have Picnics in Paris prepare a basket full of goodies for you. Either way, take your mouth-watering ensemble with you and proceed to one of Paris's leafy green spaces such as Le Jardin du Luxembourg and Parc des Buttes-Chaumont or find a cozy niche along the Seine. After that, you only have to perch yourself on the grass, pop a bottle of champagne, and enjoy the afternoon with your favorite person.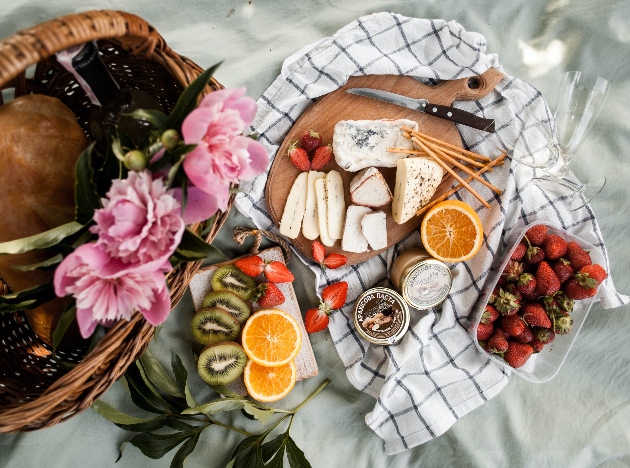 3. Visit the Rodin Museum and Recreate The Kiss
The Rodin Museum is always worth a visit but for couples, there is one artwork that is especially captivating. The Kiss originally told the story of two lovers from Dante's Divine Comedy but after completion, Auguste Rodin deemed their expression of love and happiness unfitting for his Gates of Hell and decided to turn The Kiss into a single piece of work, depicting heartfelt affection and sheer intimacy. So, one of the romantic things to do in Paris is to pay homage to this great emblem of love by emulating the lovers' passionate embrace with a kiss of your own.
4. Be Wowed by the Water Lily Rooms
A romantic trip to Paris wouldn't be complete without visiting the water Lillies at the oval rooms of the Musée de L'Orangerie. Claude Monet's ethereal flower compositions grace the walls of two entire rooms and, with its soft violet tones and deep blues, lull visitors into a state of absolute tranquillity. The soothingly flowing colors not only inspire awe and high-appreciation for this formidable painter but also transport visitors to an otherworldly realm where mystical ponds, romantic gardens, and everlasting hours spent in peaceful togetherness are on the daily order.
5. Escape to Monet's Blooming Residence
After having seen Monet's jaw-dropping artworks, or if you need some time away from the city's hustle and bustle, disappearing to his former home might just be one of the most romantic Paris breaks ever. Located about an hour outside the city in a village called Giverny, Monet's house can easily be reached by car or train and, considering the tremendous artistry that permeates the entire property, is more than worth a day-trip.
The house itself is surrounded by Monet's extensive landscaping project and features two gardens, Le Clos Normand which boasts ravishing flowerbeds, and Le Jardin D'eau where Monet's acclaimed water lilies reside. Saunter lazily through radiant flowers and lush green trees, arm in arm with your beau or belle as you follow the painter's footsteps and gain a profound understanding of his source of inspiration and motivation.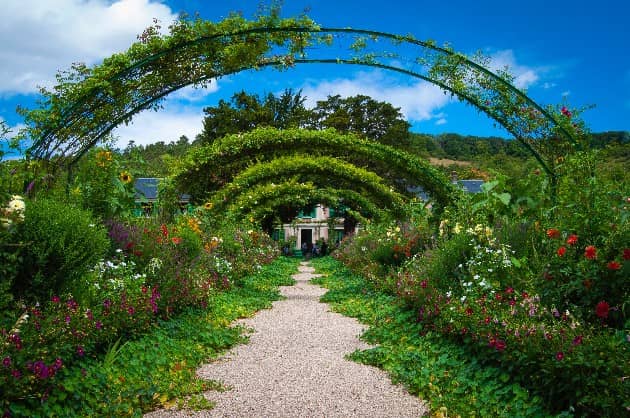 6. Dive into the Sensual Art of Perfume Making
If the city's luxurious prices have been a little hard on your wallet and you're looking for free things to do in Paris, the Perfume Museum is the place to go. It offers free entrance and guided tours where both perfume newbies and experts can learn more about the sensual and complicated art of creating flirtatious fragrances. The museum displays the history of the perfume from its origins to the present day, grants insights into the intricate process of selecting the perfect ingredients, and allows visitors to test their sense of smell and find their favorite scent bouquet.
To get a more hands-on idea of what it means to create a perfectly aligned aroma explosion, the museum also offers an apprentice workshop for 95 euros where perfume lovers can play around with different scents and assemble their very own Eau de Cologne to take home. To add some extra romance, we suggest couples create their signature fragrances for each other and find out which sensual scent compliments their partner best.
| | | |
| --- | --- | --- |
| Photo by Daria Shevtsova | | Photo by Elly Fairytale |
7. Eternalize Your Romantic Moments with a Photoshoot
What better way to commemorate your romantic trip to Paris than with photos of you and your chosen one in front of the city's dramatic backdrops. Organizing a photoshoot is definitely among the popular things to do in Paris for couples and there are professional photographers that know the city like the back of their hands, ready to lead you to Paris's most photogenic spots. The website Flytographer lets you browse through a selection of photographers at your desired destination so that you can pick the one that best fits your personal style and taste.
8. Indulge in French Flavors with a Candlelit Dinner
Paris is the capital of French cuisine and when in the city of love, having an indulgent candlelit dinner is an absolute must. With an innovative culinary scene boasting rich flavor combos and an overflow of Michelin starred restaurants, the selection is bountiful and no one understands a romantic atmosphere like the French. To find the most romantic restaurants in Paris, however, one must look beyond the standard culinary excellence and dig a little deeper to unearth the authentic Parisian charm.
With its humble wooden tables, soft lighting, and intimate atmosphere, Seb'on is excellent for a dreamy rendezvous, and it is not a coincidence that the restaurant is located in amiable Montmartre. The food is based on fresh, seasonal ingredients, which is why the menu changes weekly and continues to wow guests with exciting new creations.
Although a little more on the expensive side, Septime similarly embodies simple sophistication with a hint of vintage chic and offers sustainable, modern French dishes that have been cherished by international food lovers since the restaurant first opened its doors. What we especially love about both Seb'on and Septime, is that their interiors and environments radiate a relaxing, down-to-earth vibe while the plates – as is French custom – are arranged like breathtaking works of art and exude the perfect amount of Parisian pomp to make your tête-à-tête unforgettable.
9. Sip Your Way through the City's Intimate Bars
Writers, poets, and painters from around the globe agree that there is something inexplicably "magique" about Paris at night; millions of twinkling lights, soulful sounds coming from hidden streets, and the romance factor climbing up the ladder with each passing hour. So if you'd like to prolong your romantic evening and are looking for things to do in Paris at night we suggest hunting down that Parisian magic by visiting some of the city's hidden bars. Speakeasy is the very embodiment of secrecy and the Prescription Cocktail Club (located right in the middle of the romantic Saint-German-des-Près), Moonshiner and Little Red Door radiate the 1920s prohibition vibe that has made bars irresistibly attractive for almost a century – it goes without saying that their cocktails and comfy atmosphere are absolutely unbeatable too!
For something less nerve-tickling and more star-blazing go to the rooftop bar of the Terrass Hotel and admire Paris's dazzling night sky while sipping on a luxurious cocktail or heart-warming glass of wine. You can also opt for pre-dinner drinks and try to score a spot during the golden hour to watch the day turn into night over the city's skyline.
10. The Cozy Finale of Romantic Things to do in Paris – Cuddle-up in One of the City's Enchanted Hotels
Lastly, you might be a little exhausted from exploring the city and just want to spend a mellow evening alone with your loved one before heading home. Then why not have a relaxing night at your hotel, order some room service, have dinner in bed, cuddle-up, and simply enjoy each other's company. The romantic hotels Paris has to offer are perfect for a night in and for completing your trip in blissful togetherness.
The Five Hotel, for example, offers great couples packages at a reasonable price and has specially designed rooms to enhance romance with every detail. More on the luxurious side, the Pavillion De La Reine and L'Hotel – which casually boasts a private hammam – showcase magnificent interiors and antique furniture that will embrace you with absolute comfort and sophisticated chic.
Hopefully, The Trip Boutique's favorite romantic things to do in Paris will help you find the city's most candied activities and make your Paris getaway absolutely unforgettable.
If you're looking for a more personalized Paris experience, create a profile below to let our experts curate a custom-made city itinerary, and receive romantic recommendations tailored to your heart's' desire!
REQUEST FREE ITINERARY TO Paris