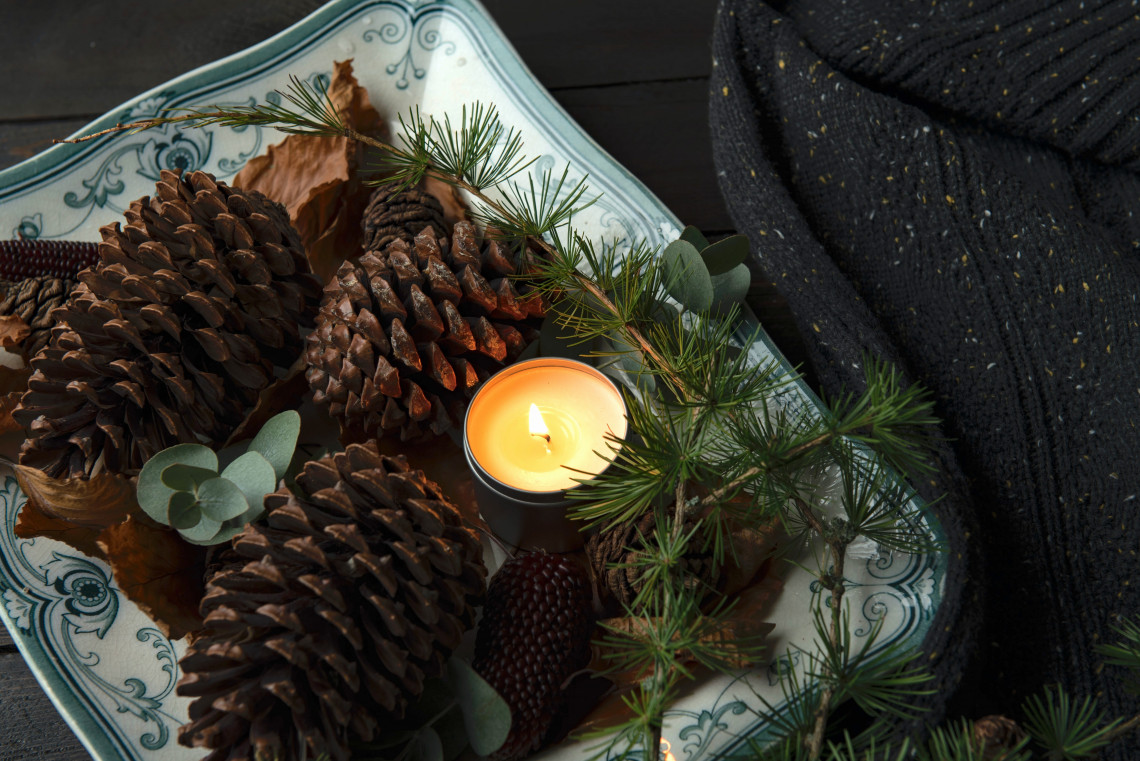 MISSING TRAVEL? HOW TO HAVE A NORDIC HOLIDAY SEASON AT HOME
This winter season most of us will be staying true to the adage "home for the holidays", even if it's not quite in the way many of us would have wished. Off the table for the majority of the world: travel. We've looked at our beautiful Nordic destinations and assembled our favorite tips for recreating some of the delightful traditions, delicious food and drink, and homey Christmas (or rather Jul or Joulu) decorations that the Scandinavian peninsula offers, right in your own home.
For now, get that wonderful feeling of being abroad in an idyllic wintery destination without leaving the house as we rug up and hunker down for the season and wait out the end of the year. Without further ado, here is our quick quaint guide to having a Nordic holiday season at home!

Festive Food & Drink
Comfort food is called comfort food for a reason. What better way to get into the holiday spirit than with some warm home-baked Nordic-style Christmas cookies? Internationally appreciated festive recipes such as shortbread can be boosted with a Nordic twist by adding cardamom and other spices, while for even more classic Norwegian biscuits one need only search for Krumkaker and Fattigmann, both of which date back centuries in Norwegian Jul tradition.
That other most famous of Jul cookie is of course the Pepperkaker, a cousin of the gingerbread biscuit, and found in all Nordic cultures around this time of year.
| | |
| --- | --- |
| Need something to wash down all that shortbread and Krumkaker? How about some traditional Swedish Gløgg? This is Sweden's answer to mulled wine, and would be found at every Scandinavian Christmas market, but this year it's time to make it at home! There are several great recipes for this belly-warming drink available online, with many following traditional family recipes. Most important for that authentic experience is the addition of cardamom for a smoky and minty flavor and aroma… For a Finnish or Danish style glögi or gløgg respectively, serve with raisins and almonds! | Traditional Swedish Gløgg / Image by Edward Howell |
Whether it's after your Danish Julefrokost (Christmas luncheon), Norwegian Ribbe (pork ribs) or Lutefisk (cured cod), or your traditional Finnish Joulukinkku (crumbed ham), a common and beloved Nordic dessert is a variation on rice pudding. Known to the Danes as Risengrød, but prevalent in multiple Scandinavian and Nordic countries, rice pudding is often eaten after the main festive meal on Christmas Eve and can be served warm or cold. The Finns add a single almond into the batch for good luck to the person who finds it in their portion.
DIY Holiday Decorations
The internet is awash with overwhelming lists of ideas for Scandinavian seasonal decorations, so we've handpicked a selection of our easy-to-do favorites with a focus on their native origins.
Given the match with the seasonal color scheme, Scandinavians and particularly the Danish love to put up bunting of their national flag, toning in perfectly with red and white decorations around the home and displaying their pride for the home of hygge.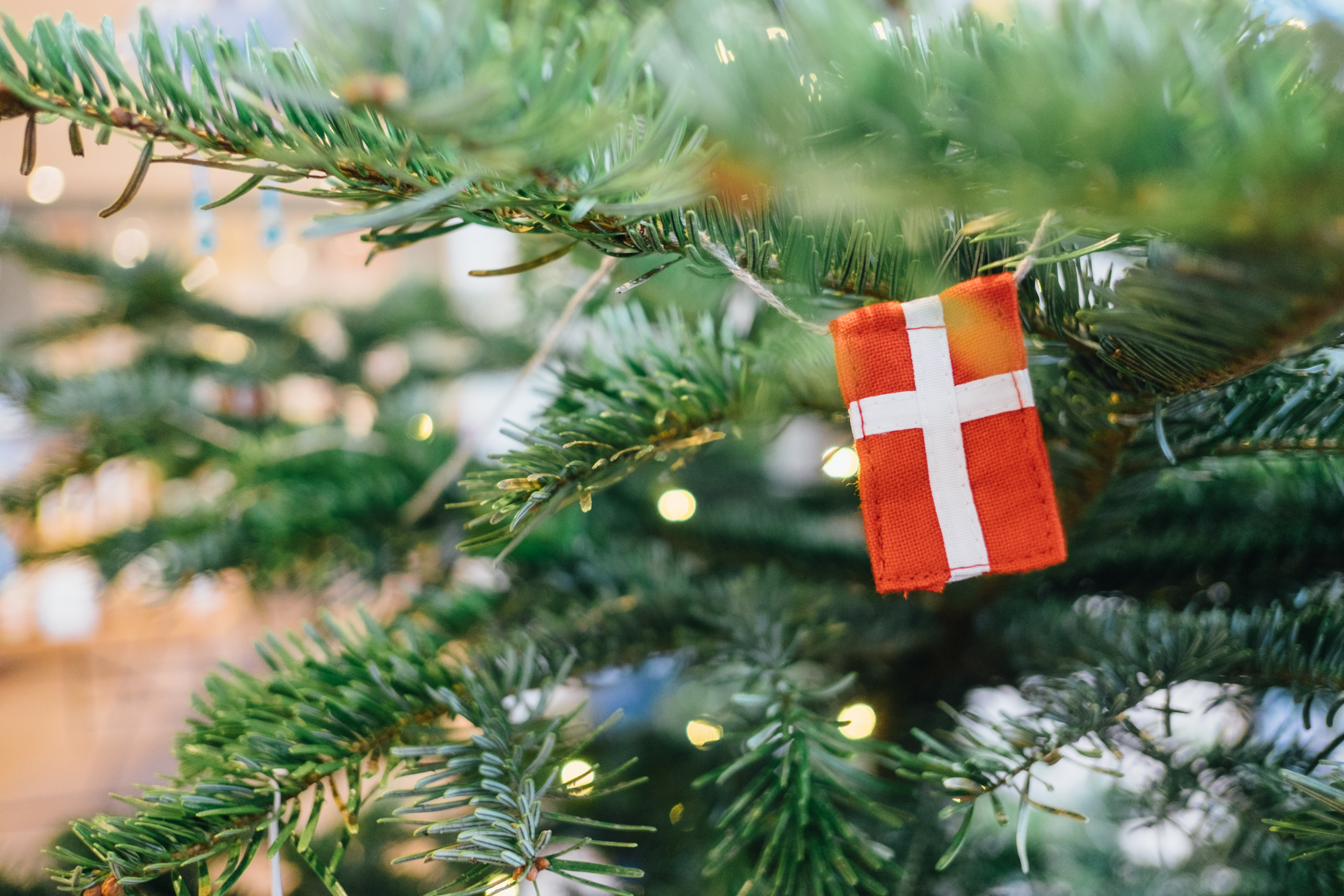 Danish national flag holiday ornament / Image by @plhnk
For the "advent"-urous, real candles on the (also real) Christmas tree are a must and are a truly authentic component of a Nordic festive season. Nothing brings out that homey pine scent like a dozen fire hazards perched precariously on slowly drying wooden branches. Just be sure to keep a bucket of water near the tree and avoid combining with electric lighting – or alternatively use electric candles and just keep a small heater near the tree to bring out the best seasonal scents without the stress.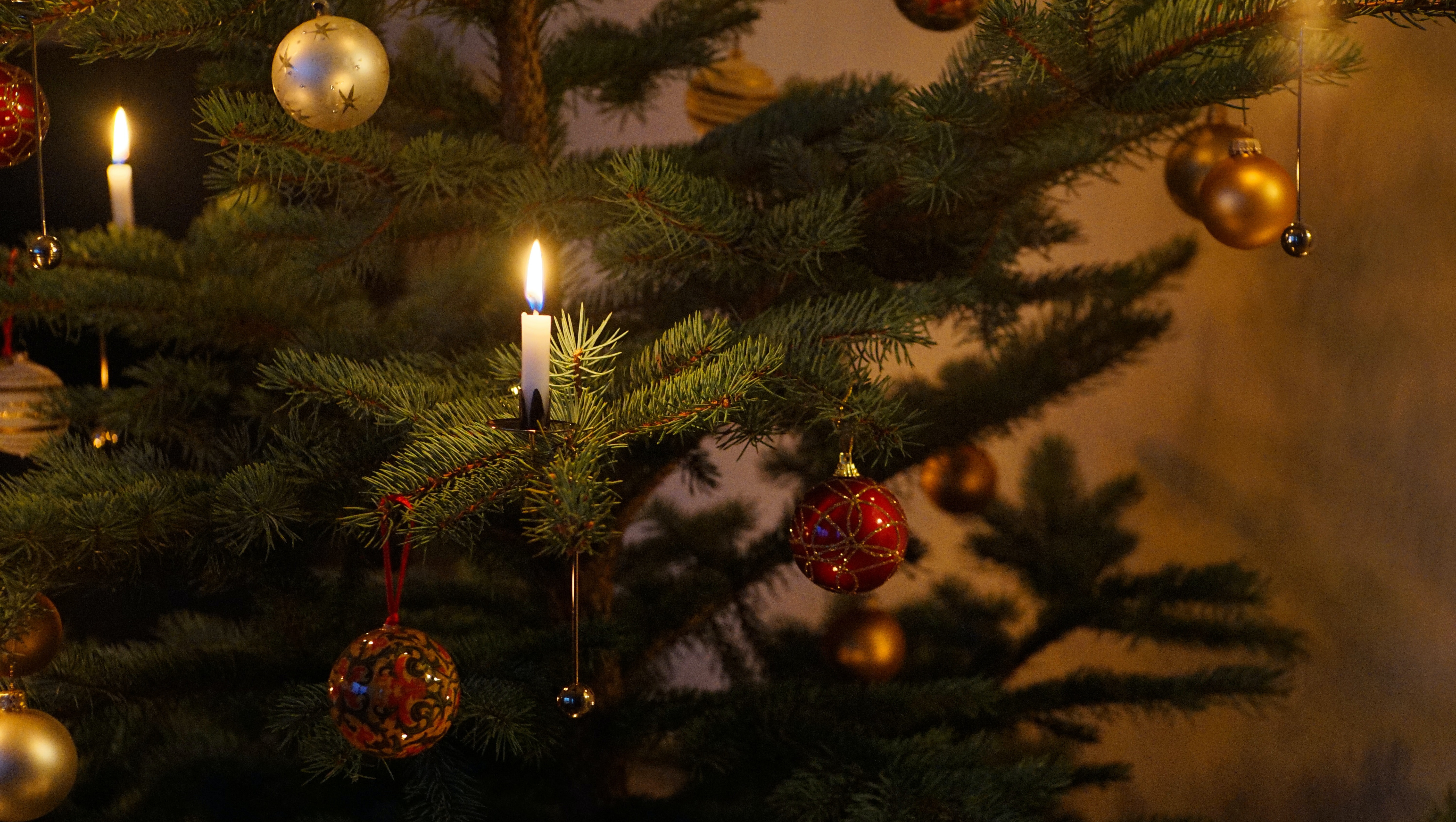 Candles and ornaments on a traditional Nordic Chrismas tree / Image by @sebi0031
Speaking of candles, another Danish tradition that has caught on beyond their borders is the Kalenderlys, or the "calendar candle". These candles have a descending pattern of numbers down the stem counting the days of the advent as the candle melts, providing a nifty and atmospheric way to cross off the days until Christmas Eve and the arrival of Joulemanden / Joulenisse / Joulupukki – but more on that later.
An easily achieved DIY decoration is anything involving paper cut-outs, with the Danish tradition of homemade julepynt providing ample inspiration for simple but effective paper decorations around the home.
For a koselig Norwegian style, why not try making some traditional straw ornaments – or use some locally collected twigs and branches to form a minimalist decorative wreath? Something as simple as hanging a stick of cinnamon on the tree or around the house can conjure the sense of the north, and transport you to wintery climes.
The delightful Finnish Himmeli (coming from the Swedish for "sky") is another example of a quintessential traditional Christmas ornament made from straw.

We offer customized trips to three wonderful Nordic destinations: Copenhagen, Oslo, and Helsinki – subscribe to our newsletter (see below) and read our other blog posts to find out more about these cultural capitals, and what makes Danish, Norwegian, and Finnish travel spots so special.
To discover the origins of our holiday tips and start planning your own personalized travel experience – Click the link below – create a profile, choose one of our Nordic destinations, and take our quiz to get your tailor-made itinerary matched to your individual taste, style, and budget!