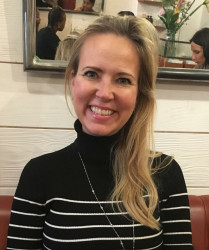 Healthy brunch spot aficionado
Over the past 12 years Juliann has bounced around Europe - once she achieves a B2 level in a language then she's off to the next destination. She is always on the lookout for places that are comfy & easygoing with healthy options & a touch of ambience.
My favorite places in the world
Lebanon and Namibia
A place I've been to that I'm proud to label as a hidden gem.
I'm just in the process of discovering all the hidden gems in Lisbon - too many to mention...