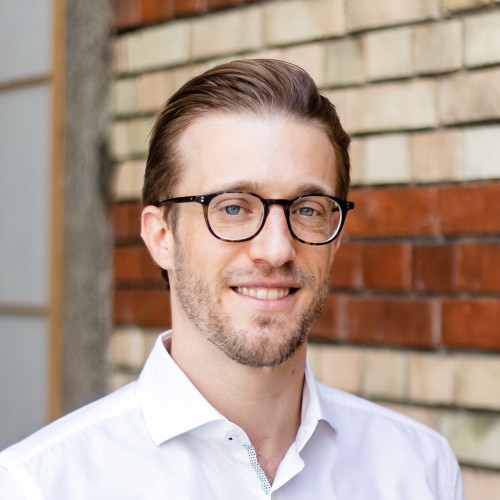 Cédric is the co-founder of The Trip Boutique. Throughout his life, Cédric has already lived and/or worked in eight different countries – the US, Germany, Libya, South Korea, France, Britain, Argentina, and Switzerland. While Cédric faced many challenges when adapting to these different cultures, the regional food was certainly not one of them. The list of local specialties he tried abroad proves that he is far from squeamish: guinea pig in Peru, camel couscous in Libya, and crickets in Mexico, to name a few!
Why The Trip Boutique?
Cédric believes that at The Trip Boutique we can use travel technology to distill the overwhelming number of options on the market to the essence and help people get the most out of their time out. Instead of providing ready-made, pre-packaged travel planning, he wants to offer personal and authentic experiences that truly match our customers' preferences and take them to lesser-known areas of their destination.
Why custom travel?
Cédric thinks that custom travel is important because it can address the problem of overtourism and reduce its negative impacts on local neighborhoods in popular destinations by showing visitors what destinations have to offer outside of the beaten path and most crowded areas. He wants to give travelers the chance to discover things they love. For example, for those who want to feel like locals, he wants them to be able to access the neighborhoods where there is still a local newsstand, flower shop, fruit and veg shop, and cafés.
Why local perspective?
What makes a city, or any other destination, interesting are the people who live there. The social fabric is essential and Cédric truly believes that custom travel can help preserve it by connecting travelers to places that are not found in the usual "top 10" list of things to do and see at a destination - but that offer equally rewarding experiences and plenty to discover and enjoy. While he hopes that as many people as possible get the chance to explore the world, he also wishes that they will be able to stay at more independent hotels or at homestays, explore more than just the hotspots, and let the locals be their guides.
Cédric was born in Bern, Switzerland, but has lived and worked all over the world. He is now based in Zurich where he works in Venture Capital and startups. When he is not at The Trip Boutique, he enjoys hiking, skiing, combat sports, playing guitar and – of course – traveling.
We'd love to design a trip for you! Tell us a bit about yourself and we'll create a tailor-made travel plan based on your taste, style and interests!