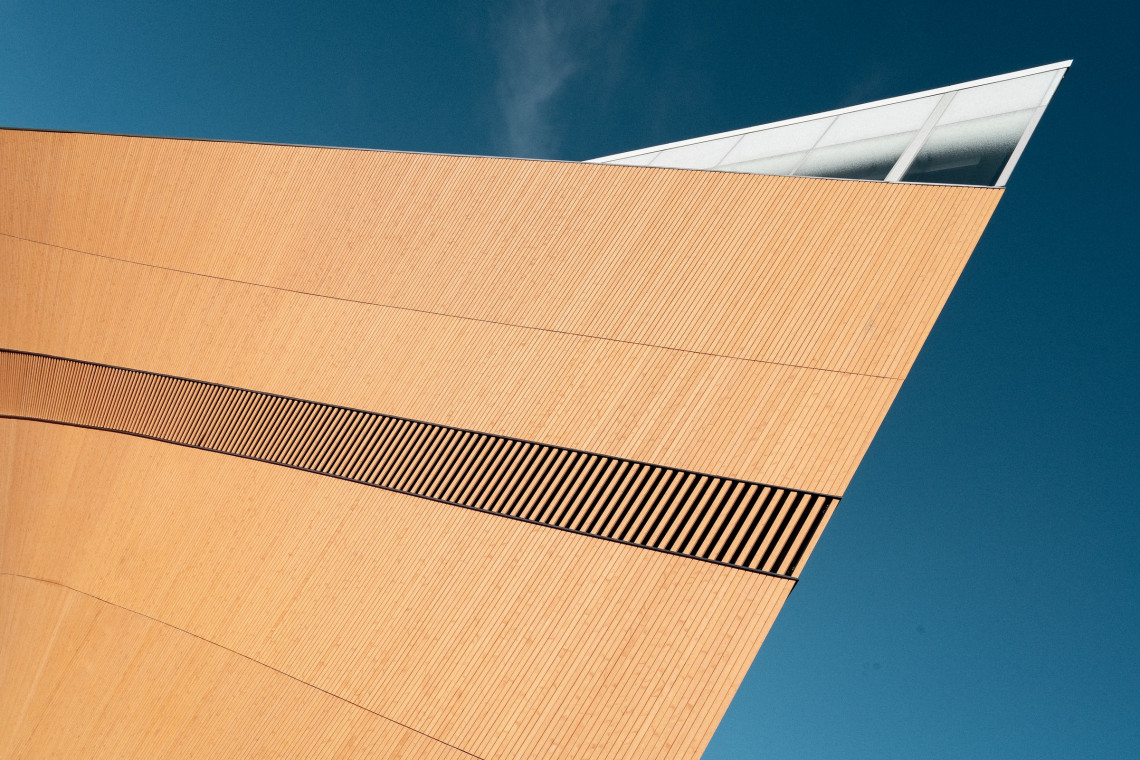 Top 5 Reasons Why Helsinki Is a Forward-Thinking City
Helsinki is a prime example of The Trip Boutique's interpretation of a forward-thinking city. This open-minded community seeks to create the best conditions possible for urban life for both its residents and its visitors. As a visitor, you can benefit from everything this diversified and inclusive city of arts and culture has to offer. Below we'll showcase some of Helsinki's outstanding architectural, sustainable, cultural, inclusive, and culinary highlights.
1. AWE-INSPIRING ARCHITECTURE WITH A PURPOSE
With Art Nouveau, neoclassical, romantic, and modern buildings shaking hands at every corner, exploring Helsinki's lively streets is like browsing through a luxury design magazine. The city has long been known for its eclectic architecture and modern designs and is rapidly evolving into a hub for urban spaces that not only look like they come straight from the future but also serve a common good. Here are two of Helsinki's aesthetically pleasing, communal places that innovate city life:
The most recent addition to Helsinki's architectural wonders is Oodi – the new central library. Apart from being the home of literary greatness, the library also functions as a co-working, study, and meeting place, where locals and travelers can hang-out, focus, or relax. Each of the building's three floors is meticulously designed to serve a specific purpose and support visitors in the best possible way. Whether you seek quiet time, inspiration, or conversation, Oodi offers the perfect interior and architecture to accommodate your needs.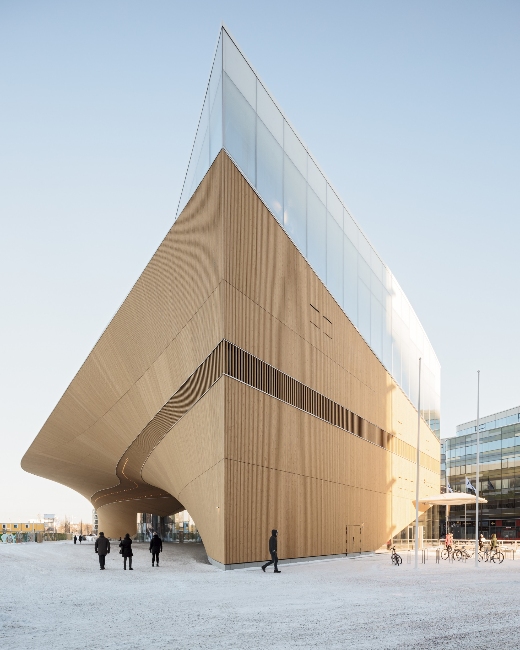 Photo by Tuomas Uusheimo/Helsinki Marketing
Finlandia Hall was designed by world-famous Finnish architect Alvar Aalto and is one of the city's most iconic buildings. Architects and design-lovers flock to Helsinki to gaze at the marble masterpiece and be inspired by Aalto's genius. The hall is an event space for meetings, conferences, banquets, and concerts of various sizes and includes a cute café and a public art gallery so that everyone can enjoy the building's breathtaking architecture and unique design without having to book an event.
2.

REVOLUTIONIZING SUSTAINABILITY
Blessed with rugged mountainsides, untamed landscapes, and ancient forests, Finland and Finnish culture are both inherently connected to nature. It comes as no surprise that Helsinki – as the country's progressive capital – leads the way in fighting climate change and protecting its gorgeous green spaces, leafy parks, serene waterfronts, and secluded islands. As an environmentally conscious city, Helsinki actively supports sustainability and encourages establishments to take steps towards a better future.

With a 1200 kilometer network of bike paths, Helsinki makes way for locals and visitors to leisurely explore the city from the saddle and promotes green forms of transportation that are both good for the environment and for the health of its residents. The Baana, for example, is a popular bike and walking corridor that takes cyclists and pedestrians across town and even leads them to the deserted fields and fairytale forests of the surrounding countryside. There are also multiple routes in the Töölönlahti area that allow joggers and pedestrians to race or saunter around Töölö Bay and observe the beautiful shoreline and brimming birdlife.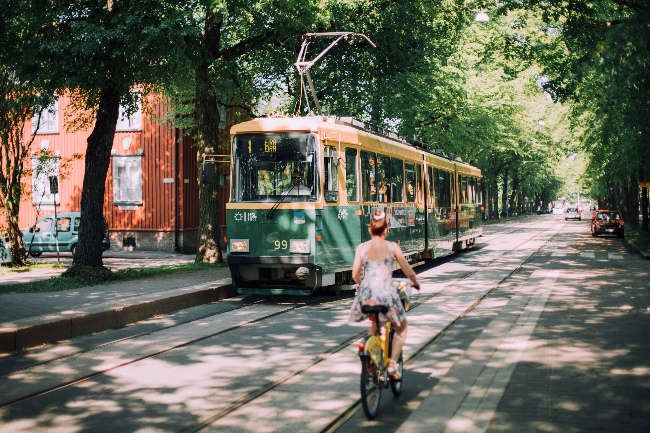 Photo by Julia Kivelä/Helsinki Marketing




The art museum Amos Rex is a role model when it comes to rethinking energy consumption and heating. In order to reduce its carbon footprint, Amos Rex is entirely powered by renewable energy and strongly encourages visitors to use public transport to get to the museum.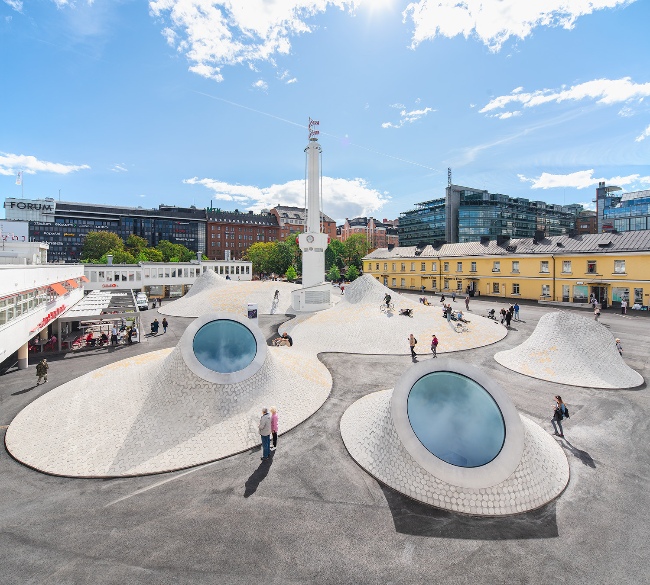 Photo by Mika Huisman/Helsinki Marketing



3. ACCESSIBLE CULTURE OF WELLBEING
With an estimate of two to three million saunas and approximately 5.5 million people, it's safe to say that saunas are abundant throughout Finland and that this formidable culture of wellbeing is easily accessible to everyone. Helsinki alone offers countless public saunas where travelers can chat with locals and experience the Finnish pampering routine. Even though you may find yourself tripping over available saunas if you're looking for an extraordinary steaming experience here are two establishments that are especially noteworthy:
Löyly is the epitome of the Finnish sauna: it is entirely dressed in FSC certified wood (wood that originates from well-managed forests) and boasts dramatic architecture and a cozy atmosphere that envelopes visitors in a state of peaceful tranquillity. Located on Helsinki's idyllic waterfront and endowed with a spacious terrace, Löyly offers breathtaking views over the Gulf of Finland and allows Sauna goers to take a refreshing plunge into the Baltic Sea or even swim amongst ice floes during the winter months!
Run by a group of volunteers, Sompasauna is a bohemian neighborhood sauna and as local as it can get. With a free entrance and unlimited opening-hours, it offers a quirky, intimate alternative to Helsinki's more commercial institutions and allows visitors to experience the Finnish steaming ritual in an authentic, easy-going way. The operation of the sauna is self-service but there is usually a group of cheerful Finns mingling about: if you have any questions or need help, feel free to seek their assistance and let them teach you the art of Finnish relaxation.
4. BUDGET-FRIENDLY INCLUSIVENESS
Although Helsinki is not known for being budget-friendly, it does offer a number of free or inexpensive options for travelers to enjoy the city without draining their wallets. Many of the top museums like Kiasma, the National Museum of Finland, and the Museum of Natural History offer free entrance on the first Friday of every month, and all the city's leafy green spaces such as the Sibelius Park are open to everyone. There are also a handful of day trips and short excursions for travelers on a budget, see our favorites below:
Suomenlinna Sea Fortress is a Unesco World Heritage site and, due to its rich history and ancient ruins, one of the most beloved attractions in Helsinki. It is located on the beautiful island of Suomenlinna and boasts gorgeous green lawns and serene recreation spots, perfect for a picnic or afternoon siesta. The island can be accessed with a 3 euro ferry ride (one-way) and the entrance to the fortress is for free so that visitors can take their time and enjoy Suomenlinna's tranquil wonders at no cost.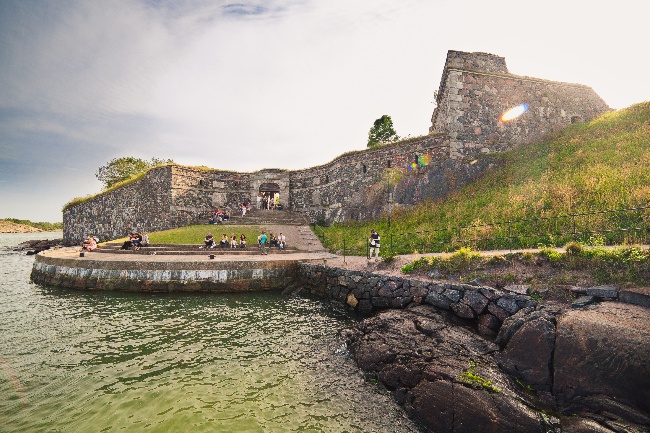 Photo by Jussi Hellsten/Helsinki Marketing
5.

MOUTHWATERING CULINARY EXPERIENCES – FROM SOCIALLY CONSCIOUS TO HIGH-END
Helsinki cultivates a diverse culinary scene where the traditional and the modern meet, mingle and merge into exciting new creations. Helsinki's six Micheline restaurants have mastered the art of haute cuisine and excel in the constant reinvention of food. Apart from innovating their flavor combo, many restaurants are also conscious about food sourcing and focus on having a positive impact on the environment.
Socially Conscious – Almost every restaurant in Helsinki offers Vegan and Vegetarian options, but there are some that have perfected local, sustainable, plant-based food. Oh My Goodness and Bun2Bun are two of them. While the former offers wholesome veggie plates and power food smoothie bowls, the latter makes everyone's favorite soul food – the burger – available to Vegans and Vegetarians while retaining its irresistibly tasty flavors.
High-end – Helsinki's Micheline restaurants are an emblem of excellence and high-quality food but with its focus on wild, seasonal, organic, Finnish produce, Grön shows a dedication to sustainability that stands out. The love and care for our environment are visible in every single plate and the gorgeous arrangements remind guests of nature's humble beauty. Additionally, Grön is one of a few high-end restaurants that offer a Vegan menu in addition to their meat and fish options.
Hopefully, The Trip Boutique's excursion into Helsinki's innovative highlights will inspire you to visit this undeniably cool city and make your stay as enjoyable as possible.
If you need help planning your trip, feel free to fill out our questionnaire and get tailor-made recommendations from our local Helsinki experts!
Request free itinerary to helsinki