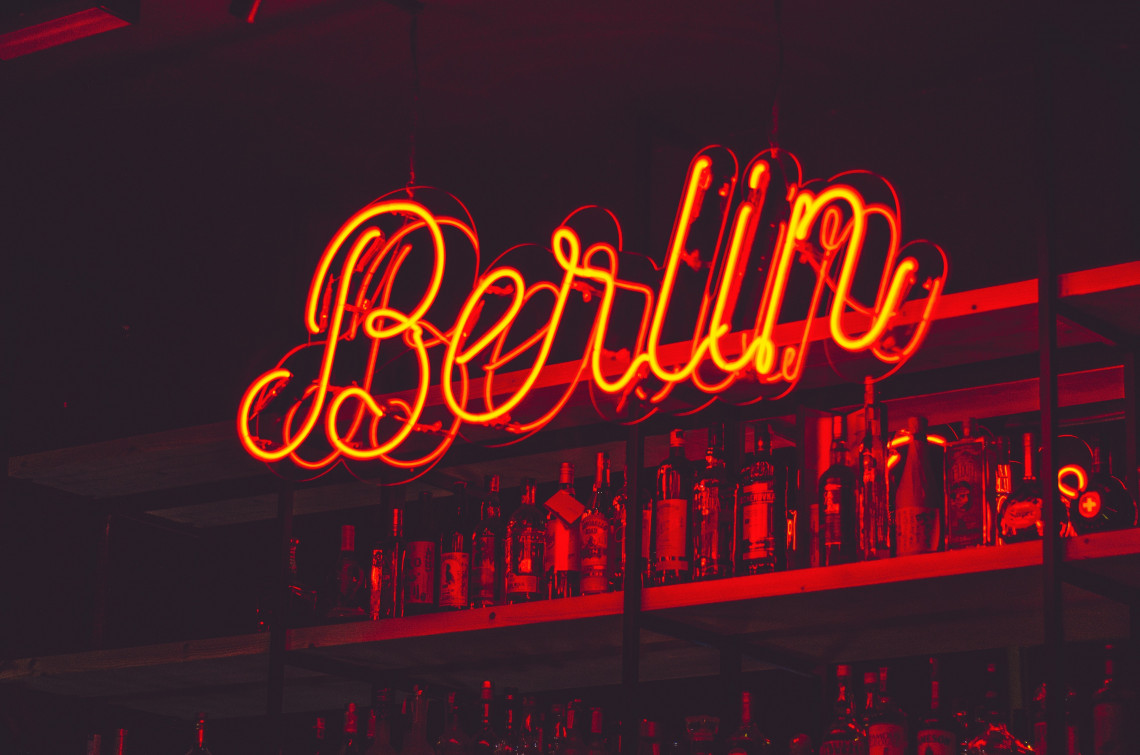 THREE DAYS IN BERLIN: A MUSIC LOVER'S GUIDE
Berlin has long been associated with music, its vibrant past reflected in today's ongoing culture of expression and creativity. Whether perusing the city's numerous iconic record stores; soaking up the individualist atmosphere that inspired artists ranging from the likes of David Bowie and Lou Reed, to Krautrock pioneers Tangerine Dream, and later the punk industrialists Einstürzende Neubauten; enjoying a cocktail to the refined groove of a jazz bar performance; or dancing the night away within the techno-infused walls of certain infamous nightclubs, Berlin offers a plethora of experiential opportunities for avid music lovers. Not limited to the modern or the avant-garde, there are also many such experiences open for aficionados of the more traditional fine arts in music, such as the opera or the orchestra.
While the city also hosts its fair share of festivals and larger events, there is plenty more on offer for shorter visits that do not require advance planning. Here is our guide for what to do as a music lover in Berlin with only three days to spare...

Record Stores
Vinyl has been back in vogue for a while now, and undoubtedly the tangible experience of flipping through row after row of 12-inch albums with their glorious cover artwork goes hand in hand with the music format's popularity as a physical experience. The natural place for this to occur is, of course, the record store.
Berlin is renowned for its legendary record stores, many situated in the bohemian locales that the city's most famous nightclubs also call home. HHV (born as Hip Hop Vinyl in the late 90s) may have wholeheartedly embraced the modern online shopping world but they remain physically present too, with a sleek crossover of urban fashion and varied genres of vinyl featured in their Friedrichshain store (within walking distance from Berghain, but more on that later).
If cutting-edge cult status is more treasured than slick style, nothing beats the infamous Hard Wax record store, housed in a former factory building in the neighboring borough of Kreuzberg. Opening its doors in 1989, it has since become a fixture of the Berlin DJ scene, featuring a supreme curation of techno, house, and other electronic dance genres on vinyl.
Multiple record stores can easily be visited in one afternoon, as many of them are situated in and around the same districts of Berlin, namely the aforementioned Kreuzberg and Friedrichshain, as well as the neighboring Prenzlauerberg and Alt-Treptow – which other local vinyl favorites such as Oye Records and Satori Records call home respectively.
Concerts
Berlin's musical offering goes well beyond its underground techno vinyl scene. The iconic Berlin Philharmonie, home to the venerated Berlin Philharmonic orchestra, hosts a multitude of classical concerts and performances by world-class musicians within its distinctive tent-like architecture. Since 2007, the Philharmonie has also been staging so-called Lunchkonzerte (Lunchtime Concerts) free of charge, for both locals on their lunch break and music lovers with an hour to spare for an intimate performance by members of the Berlin Philharmonic in a more relaxed 'unofficial' setting.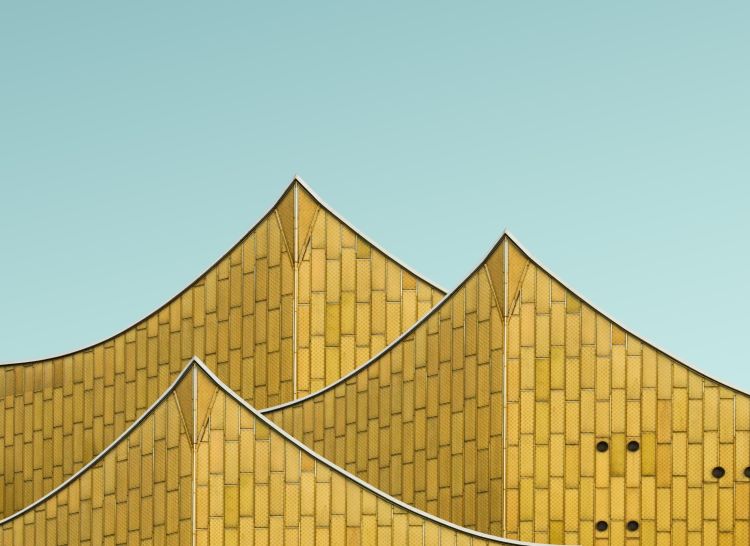 The spectacular Waldbühne at the Olympiapark, accessible by S-Bahn, hosts not only the Berlin Philharmonic's summer concerts but doubles as one of the most impressive rock concert venues in Germany, having staged a multitude of iconic bands since the 1980s including Queen, The Rolling Stones, David Bowie, and more recently Radiohead, Nick Cave & The Bad Seeds, Depeche Mode, and Berlin's own Rammstein.
Prefer good old opera to operatic rock? The Deutsche Oper, situated in the stately borough of Charlottenburg, is housed in the second-largest opera house in Germany and attracts world-class acts to suit ever since it opened in 1911 (at which time Charlottenburg was still its own wealthy town in Prussia). And of course, the performing arts scene wouldn't be complete without a stage for musicals and operetta at the nearby Theater des Westens, famous as the Broadway-equivalent of Germany.
For something a little more out of left field, there is the Berlin Musical Instrument Museum, home to a host of heritage musical creations, from Stradivarius violins to Frederick the Great's flutes and all manner of baroque curiosities and rarities. The museum regularly holds classical concerts in their own concert hall, and provides public performances of the magnificent 1929 Mighty Wurlitzer organ every Thursday and Saturday.
Naturally, the city is also home to more well-known music festivals such as Lollapalooza Berlin and JazzFest Berlin though these require some more serious planning ahead.
Nightlife and Clubbing
Berlin's nightlife is a legend unto itself, and it doesn't all revolve around the infamous Berghain clubbing-Mecca. The go-to neighborhoods for Berlin nightlife are the two that give that club its name: Kreuzberg and Friedrichshain. While featuring a variety of nightclubs that range in style and music taste, it certainly helps to be a fan of techno or electronic music to really get grooving with the heavyweights. Dress dark, don't be obnoxious, and getting in shouldn't be a problem especially if you speak German, but do prepare for a marathon as most clubs and their Berliner clientele share one key philosophy: the party doesn't stop from Friday night to Monday morning.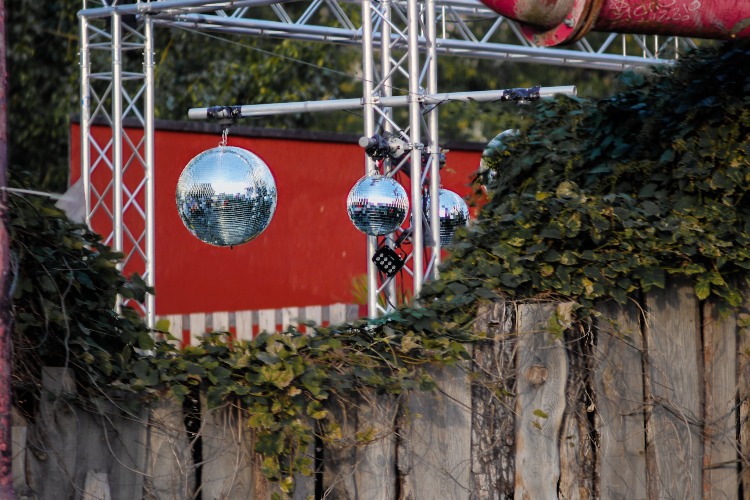 Here is where the locals let loose after a week of being good citizens, working in cubicles, engaging in water-cooler conversation about the weather… until they are rubbing shoulders with artists and bohemians on a sweaty Sunday morning showing no signs of slowing down. For the classic Berlin-scene techno experience, the riverside Watergate, the appropriately tech-named ://about blank, and the notorious Berghain itself are all great high-profile choices. The wonderfully industrial Sisyphos is another local favorite offering several rooms and floors with different music styles, and even an artificial beach outdoors for a break from the madness. With so many venues located in and around various parts of Friedrichshain, staying nearby will afford visitors to the city the luxury of choice, especially given the risk of not gaining entry to one club or the other.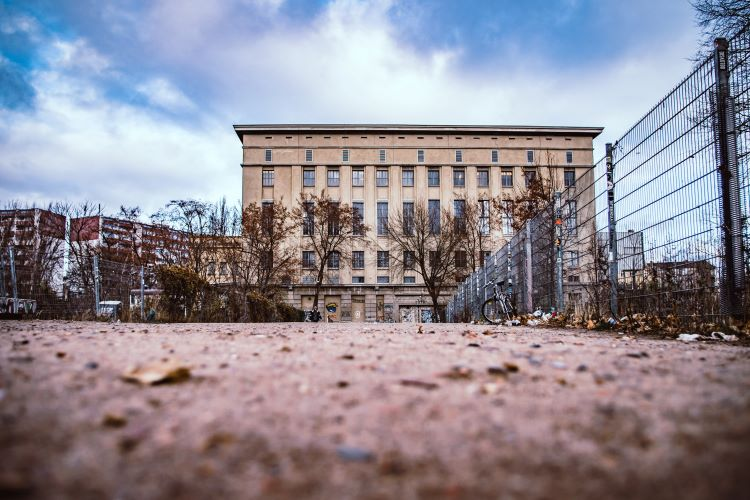 Memories are strictly limited to the eyes of the beholder in many establishments, so be aware that the true Berlin clubbers don't consider their escapades an Instagrammable affair and thus photography of any kind may not be allowed. Instead, embrace the atmosphere and truly lose yourself in the moment.
Bowie's Berlin
Berlin has been an inspirational and influential city for many artists and genres the world around, but undoubtedly the most prominent figure in Berlin's musical history was not even German, and perhaps not even human: David Bowie. What better way is there to immerse oneself in both the city and the Bowie vibes than by taking the Bowie Berlin Walk? This walking tour snakes through the city, stopping at all the significant sights from the famous Hansa Studios (where David Bowie and Iggy Pop had their collaborations) to the Berlin Wall, where "Heroes" blasted from in front of the Reichstag over the divide to the citizens of DDR Berlin listening to the open-air concert on the other side.
Alternatively, specific walking tours focusing on other musical icons such as Depeche Mode and U2 are also on offer, and otherwise visitors can simply construct their own by wandering through Neukölln, visiting the KaDeWe, or any other iconic sites Bowie and others have mentioned in their various Berlin-penned albums.
Street Performances
Finally, another natural way to enjoy Berlin's creative and musical side is through the city's many public street performances. All around town, from the Oberbaumbrücke, through the vibrant Hackescher Markt, and right down the iconic Mauerpark, there is sure to be a great variety of buskers, DJs, and other live performers in public spaces (weather permitting). In fact, the Mauerpark has been home to the Bearpit Karaoke Show since 2009, an impromptu public singing show that takes place every Sunday afternoon over the warmer months from spring to autumn.
There have even been free 'silent disco' performances, where a DJ in the street performs to an audience wearing wireless headphones, known to take place along the Berlin Wall – a location that once represented a city divided and now stands as both a monument to the past but also to the spirit of free expression and creativity that lives on in the heart of Germany's capital.
Berlin is a city of many faces, and with its multitude of musical offerings as well as its colorful history of art, culture, and creativity, any music-loving visitor can find plenty to experience and enjoy even in a limited time. Whether it's browsing through vinyl, catching a rock concert, enjoying a classical opera, walking around the city and taking in the street performances, or simply partying the nights away with the locals in a hedonistic blur, there is something for every form of music lover in a city like Berlin.
We at The Trip Boutique hope that our exploration of Berlin's eclectic musical side has inspired your inner bohemian, and will help you get the most out of this creative and lively city as a music lover!
If you already want to start planning your personalized Berlin experience, create a profile below and take our quiz to get your tailor-made itinerary with only our local experts' best recommendations curated for your individual taste, style, and budget!