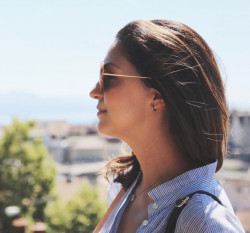 CEO and Co-founder of The Trip Boutique
Fernanda was born in Sao Paulo, Brazil. After living in Germany for a couple of years, she moved to Zurich in 2012. When she is not working at The Trip Boutique, she enjoys exploring the urban culture, by dining out, attending concerts or simply strolling and observing street scenes. To recharge, Fernanda enjoys meditating, listening to and playing music, escaping to the mountains to hike or ski, and researching the next travel destination – for herself and The Trip Boutique's clients.
Meine Lieblingsorte auf der Welt
Zurich (Switzerland), for living. Berlin, for fun. São Paulo (Brazil), for reconnecting. Folegandros (Greece), for recharging.
Ein Ort, an dem ich gewesen bin und auf den ich stolz bin, ihn als Geheimtipp zu bezeichnen.
Casa Caminada Hotel and Restaurant in Grisons, Switzerland.